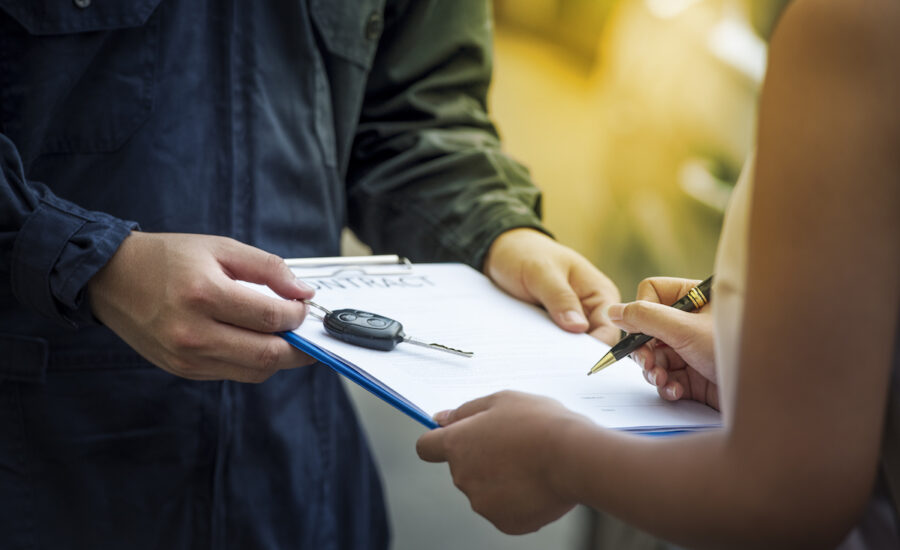 Q: I'd like to sell my five-year-old Subaru Legacy. What do I need to know to do the transaction correctly and what exactly is involved?
–Gianni
A: Gianni, begin by preparing the vehicle for sale. Collect all the repair records you kept and put them in a file that you can show prospective buyers, with the most recent records first. Fix simple cosmetic items like a loose moulding, or obviously cracked light or mirror, and replace missing or badly damaged wheel covers (used ones in decent condition may be available).
Extensive bodywork is rarely worthwhile; a dealer will be able to undertake the repairs for less than it costs you, and a private buyer may worry that you undertook a quick paint job to hide damage. Have the car professionally cleaned inside and out (this includes salt stains), or do it yourself. Remove stickers and decals that you may have applied over the years.
Potential buyers will want to know what previous collisions have been declared. Having a CarProof report handy, especially if there are no declarations, can contribute to obtaining a higher offer.
The big decisions are whether to sell privately or to a dealer and how much to ask.  John Wallischeck, a used car dealer in Toronto, suggests you try one of the vehicle pricing calculators available on the web to determine how much your car may be worth in a private sale and as a trade in. He says that recent enhancement to applications like Auto Trader's can provide surprisingly accurate estimates. As you're near Toronto, you could also take advantage of the APA's used car appraisal service.
A new car dealer selling the same brand will likely offer a bit more than an independent dealer because they have a ready clientele for used vehicles within their brand; a new car dealer that doesn't sell the same brand will likely offer the least. One strategy is to visit an independent dealer and ask for an appraisal before you commit to a new vehicle; if the independent dealer's price is higher than the offer you receive in trade, you could designate the independent as the purchaser. There is a sales tax advantage if you are able to process the resale of your old vehicle and purchase of the next vehicle on the same bill of sale.
To sell privately in Ontario, you'll need a Used Vehicle Information Package, which shows the ownership history; it costs $20. If you do decide to sell privately, write an effective ad. Potential buyers value information like "one owner, local vehicle," "no collisions/body all original," "dealer serviced," and "non-smoker." There is a small risk that a certified cheque may be forged. It may be preferable to check with or go directly to the lender's financial institution to process the payment. Draw up a bill of sale with the private buyer, ideally one that guarantees you have clear ownership of the vehicle and that there are no liens on it, but limits or excludes your responsibility for the fitness of the vehicle.
George Iny is the president of the Automobile Protection Association.
MORE FROM ASK INY: