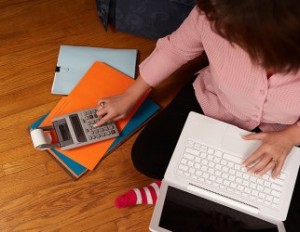 Can a one-week financial makeover solve all your money problems? That's the question we at MoneySense set out to answer when we hosted a seven-day financial makeover in June 2008. Our plan was simple. Take four self-confessed financial messes — three couples and one single person — put them through an intensive one-week financial boot camp, and see if we could turn them into money masters.
Our goal was to discover whether it's possible for people to change their financial personality. Can an impulse shopper become a bargain hunter? Can a couple who always argues about money live happily ever after?
To find out, we invited readers to write in and explain why they needed a makeover. From more than 200 entries, we chose four winners to take part. We flew them to Toronto where our team of nine tough financial experts put them through a gruelling series of sessions. During the week we covered everything from investing to insurance. We even had a revealing financial therapy session. On the final day, each participant received a financial plan from our lead adviser, Norbert Schlenker, a chartered financial analyst and certified financial planner who runs Libra Investment Management, on Salt Spring Island, B.C.
Now it's 18 months later, and it's time to check in with our winners. What advice worked and what didn't? Here are their stories.
Mr. Spend and Mrs. Save

Sam and Caroline overcome their differences, get married and stop arguing about money.
Can a free-spending bachelor find happiness with a penny-pinching mother of two young boys? That was the question posed to us by Caroline of Saint John, N.B.
When she first wrote to us, Caroline, 31, had been dating Sam Crosbie, 29, for two years. Both of them worked in the health-care field, Caroline as a physiotherapist and Sam as an x-ray technologist. Since the break-up of her first marriage in 2004, Caroline had been raising her two boys, Andrew, 8, and Jason, 5, on her own. (We've changed names and details to protect privacy.)
Money was tight for Caroline but she managed to put a 5% down payment on a small bungalow in a nice neighbourhood in the spring of 2005. Sam also owned a house, which he bought in 2006 with plans to do a quick renovation and flip it for a profit. Unfortunately, his house was becoming a money pit.
Sam's free-spending ways were causing Caroline, a self-confessed penny-pincher, a lot of stress. The couple had been fighting about money a lot, and Sam was getting frustrated too. "I feel as though she's always blaming me for spending money that she feels ought to be going towards paying off my debt," he told us. "What can I say? I'm trying to spend less."
Sam and Caroline had a combined income of $100,000 a year. Sam's only sizable asset was his house, which he believed was worth $147,000. It had a mortgage of $100,000 on it. In addition, he had a consolidation loan of $27,000 to pay off.
Caroline had small amounts in her RRSPs and RESPs but, like Sam, her biggest asset was also her home. It was worth $177,000 with a mortgage of $129,000. She also had $3,000 in credit card debt.
The couple wanted to sell Sam's home quickly, pay off his debt and have him move in with Caroline and her two boys. Soon afterwards, they hoped to get married. They figured the wedding would cost them $9,000. They also wanted to stop fighting about money.
Our experts advised the couple to sell Sam's home and use the money from the sale to pay off as much of their debt as possible. Once they moved in together, they should keep things simple by focusing on paying down their credit cards and other personal debt — which totaled $30,000 — first. They should also forget about fancy RRSP investment strategies for the time being and pay down their mortgage as fast as possible, especially since our experts revealed that they had two very good company pensions.
To avoid arguments over money, our experts wanted Sam to agree that there must be no further unnecessary debt, and both Sam and Caroline had to commit to paying off their credit card balances at the end of every month. Still, some indulgences are worth it, and Norbert Schlenker, our lead adviser, felt that Caroline should acknowledge that. They should spend the $9,000 on their wedding, but they should save up the money rather than charge it. "I'll bet you can put $9,000 together in no time," said Schlenker.
One and a half years later
Sam and Caroline have done a great job of following our expert panel's advice, and it seems to be working. Sam sold his home in December 2008 for $139,000 (a bit less than he was hoping for). With that money, he paid down part of his consolidation loan, bringing it down from $27,000 to $8,000. Today, Sam has $4,000 left on that loan, which he hopes to have fully paid off in six months. "We attacked the debt like crazy this year," says Caroline. "My credit card balance is cleared and we don't carry a balance anymore."
The couple then went ahead and got married last spring in the Dominican Republic. They were planning to pay in cash, but they ended up putting $7,500 on their credit card to cover it. "We paid for the engagement rings in cash but financed the whole trip," says Caroline. "We paid the debt off quickly when we got back but there were moments when I said to myself 'What have we done? This isn't how the experts wanted us to do this.'"
Now that Sam and Caroline know how much their pensions are worth, they have abandoned the idea of RRSP contributions for now. Instead, they've focused on the mortgage, and they are on track to pay it off completely in 20 years. In fact, their next project is to put a modest addition onto the back of their home. "We need the space and we will do it when we know we can manage the payments," says Caroline. "In our jobs we see a lot of people who don't make it to retirement. So we really want to enjoy the next few years with our young family. That's our No. 1 priority."
Most importantly, the couple seldom fights about money. "We're both committed to living within our means now," says Caroline. "We have common goals. You could say we bring something good out in the other. He helps me not to be so stingy and I feel comfortable splurging a little."
Where does the money go?
The Murphys' worst fear comes true and Martin is laid off — but everything turns out fine
When we first met Martin and Jennifer Murphy, they told us they felt poor, even though between them they made $100,000 a year. The problem was that after paying the mortgage on their nine-acre Christmas tree farm near Oshawa, Ont., and feeding three kids, they never had a dollar left. "It would be nice to have some money in my wallet just so I could go to Tim Hortons for a coffee," Martin, 43, wrote to MoneySense in his initial entry. "I often ask my wife how everyone else does it. They must put it on credit."
The Murphys have three kids, ages 10, 8 and 5. Martin worked at an auto plant, while Jennifer worked part-time as a social worker. But given the grim outlook for the auto industry, Martin wasn't sure how much longer he could count on having a job. And since the couple was barely making ends meet on Martin's salary of $70,000, a layoff would be devastating. If Martin could just hold out at work until age 55, he would leave with a full pension, but he didn't know if the plant would stay open that long.
The couple also worried about financing their kids' university educations and wondered if Jennifer should go back to work full-time, even though she didn't want to. Meanwhile, their son Robert was just about to turn 11. He has diabetes and his condition may worsen in the future. Martin was concerned that Robert wouldn't be able to cover his health costs when he becomes an adult. So Martin decided to buy $50,000 life insurance policies for each of his three kids — one for Robert, and one each for the younger two, in case they also develop diabetes. The policies were whole life policies, with a cash component they could draw on if they needed money for medical costs.
Their home and farm were worth $480,000 but they were carrying a $200,000 mortgage on the property, as well as $30,000 in loans that they had taken out to buy a car and a tractor. The Murphys had RRSPs worth $170,000 but they had doubts about the financial products they have been sold. "Our financial adviser has put us in what he calls a wrap program," explained Martin. "We really don't know how to judge it."
During the MoneySense financial makeover, Norbert Schlenker advised the Murphys to sell the insurance policies on the kids, as they were too costly for the benefits they were getting. As well, Schlenker told the couple to get out of their expensive wrap and construct a portfolio using index funds that charge less than 1% a year in fees. He told them the strategy could double their effective return. "The difference over the course of a couple of decades is huge," he said. "You're talking tens of thousands of dollars."
Martin should also stop worrying about his job and pension. Even if he loses his job, they could replace most of his $70,000 income if Jennifer went to work full-time and Martin worked part-time. They should focus on paying down their mortgage and contributing to RESPs for their kids instead.
One and a half years later
The Murphys found that life can be unpredictable, but if you can cut your expenses and pay down your debt, you'll be fine even if your worst fears are realized.
After our boot camp the Murphys cancelled the life insurance policies on their kids right away. They also fired their adviser and converted their expensive wrap account (with 3% annual fees) to a balanced MoneySense Couch Potato portfolio with fees of less than 1%. "The Couch Potato is simple to do and we're spreading the news to whoever wants to listen," says Martin.
Then, last February, the scenario that worried them most came to pass: Martin was laid off, and Jennifer was forced to return to work full-time. "I'm not thrilled with it," says Jennifer, "but I feel less stressed by doing it." As luck would have it, Martin was called back to work again last May, and the auto parts plant has been "crazy busy" ever since.
Jennifer decided to keep her job even though Martin is working again, so they now have an extra $400 coming in every week. They're using part of that money to pump up the kids' RESPs, and they paid off $5,500 from the principal of their mortgage. "Last spring we locked in at a super-low rate of 1.5% for the year," says Jennifer. "We saved $6,000 in six months." As for the Christmas tree farm, it looks like it will be a good year. The couple is hoping to make a $15,000 profit. "The kids will be handling the cash," says Martin. "It's never too early to start teaching kids about money."
A life cut in half
Jennifer dumps her adviser, stops making RESP payments, and gets her ex to pay support
Jennifer Gunn, 44, used to be a married lawyer with a six-figure income. Soon after she separated from her husband, she had a car accident that changed her life forever. When she flew into Toronto from Kelowna, B.C. for her MoneySense makeover last year, she was in a critical financial situation.
She was supporting herself and her two children on $65,000 a year in disability payments, a $50,000 annual pay cut from her lawyer's salary. Those payments could stop at any time, and she was having a lot of trouble staying on top of her $230,000 mortgage. Overall, she was short by $1,000 every month, and her debt was piling up fast. She told us her former husband wasn't paying child support and Jennifer was worried that she couldn't save enough for her children's RESPs, which totaled $60,000. She was considering taking in a boarder to make up the shortfall.
Jennifer wanted to pay off her home by age 65 and do a better job of investing the $130,000 she had in her RRSP. She had hired an old friend to be her financial adviser, but the returns were poor. She was also confused about the fees she was paying since she never saw them on her statements.
Our panel of experts told Jennifer she needed to take immediate action to balance her budget. She should take in a boarder, and stop making RESP contributions for the kids. She should also formally divorce her husband and force him to pay child support.
Jennifer was also told that she should fire her financial adviser and dump her mix of high-fee mutual funds. Schlenker told Jennifer she was paying close to $4,000 a year in fees for her RESP and RRSP holdings, and she didn't have a suitable portfolio for her time horizon and risk tolerance. A full 90% of her portfolio was in equities. "That's too aggressive for anyone," said Schlenker. "It's absolutely inappropriate for your situation." Schlenker instead advised Jennifer to build a MoneySense Couch Potato portfolio using low-fee index funds for both her RESP and RRSP accounts. But she should be careful. Some of her mutual funds may charge fees known as deferred sales charges. These are fees that some mutual funds impose if money is withdrawn before a certain period of time elapses, and they could be as high as $9,000 if Jennifer cashed in all of her funds at once.
One and a half years later
Jennifer says winning the chance to be part of the MoneySense makeover was "like winning a $600,000 prize." Why? Because "that's what I'll save if I follow all of the experts' advice over the course of my lifetime."
A month after the makeover, Jennifer's ex agreed to pay her $550 a month in support and split the cost of the kids' recreational activities. "I showed him the shortfall on paper and that made the difference," says Jennifer. "He's even helped out with an extra $3,000 this year. Our divorce is now final and we're all happy."
But there were some unpleasant surprises as well. Jennifer decided to take in a boarder, but the first one didn't work out. She rented a room in her home to a student, but he was bringing his girlfriend over all the time. "It was getting loud and noisy and my headaches were returning," says Jennifer. "I now have my brother-in-law living with me for a few months. He only pays $200 a month but he does a lot of stuff around the house."
The kids' RESP money is now in the Couch Potato portfolio and Jennifer won't be making any more contributions. "I really can't afford it and the $60,000 that's in there now is plenty," she says. "I'm not going to feel guilty about it. They can pay for some of their education on their own through jobs and loans."
The toughest job of all for Jennifer was sorting out the mutual funds in her RRSPs. After dozens of phone calls to different mutual fund companies, Jennifer was pleasantly surprised to find out that she would only have to pay $100 in penalties. That's because she had held almost all of her mutual funds for more than the required six years. "Calling all the fund companies individually and cashing out was a pain," admits Jennifer. "But I'm happy with my Couch Potato portfolio. It's down about 10% from the crash, but I know that if I'd stayed in my 90% equity portfolio, my losses could have been more than double that."
More dangerous than bullets
Chris and Monica fail to get their spending under control and decide to get a divorce
Chris and Monica Neilson, both police officers in Vancouver, were stressed out emotionally and financially when they flew to Toronto for their makeover. The couple earned a high income — $170,000 a year — yet they never had a penny left over at year end. With two young children of their own and three from Chris's previous marriage to support financially, their expenses were overwhelming. They owed $358,800 on their mortgage, car, credit card and other loans — and their debt was growing fast.
Monica is 10 years younger than Chris and the amount they owed was keeping her up at night. She was concerned that they would keep sinking further into debt, as they were paying more than $850 a month to Chris's ex-wife to support three children from his first marriage, as well as $2,000 in mortgage payments for themselves and $450 for Monica's car. They had tapped into the equity in their home several times, but they still really wanted to buy a larger house. That would probably cost them $100,000 more than the house they owned, and they weren't sure if they could afford it.
Monica worried about paying for her two young sons' post-secondary education (Ryan and Justin are now 8 and 5) as well as for their own retirement. At one point during the makeover, Monica was in tears. With all of the time and effort she put in every month to balance the budget, Monica still felt she was doing a terrible job. She wasn't able to save anything for their retirement.
But the MoneySense panel of experts had a big surprise for the Neilsons. They may have felt poor, but unbeknownst to them, their public sector pensions were worth a fortune. "Between the two of you, you have pensions worth $1 million," said Norbert Schlenker, the adviser. When they heard the news, the Neilsons were stunned, and Monica laughed for the first time since the makeover began.
The experts advised the couple to hold off on buying a larger home, and to reduce their debt before worrying about saving. "Eliminate the high-interest rate debt and then invest," advised Schlenker. "It makes no sense to do it any other way."
One and a half years later
Finding out that Chris's annual pension income (around $42,000) would be equivalent to what a million-dollar portfolio would generate did a lot towards alleviating the couple's stress. But it wasn't enough.
Within months of leaving the makeover, expenses started creeping up on the Neilsons again and within eight months they had accumulated $15,000 more in debt. "A new hot water heater and repairs to Chris's truck as well as constant requests from his ex-wife for more money for his kids' private schools really started to piss me off," says Monica. "There was no buffer and I just had no control over our money anymore. We were treading water."
Last January, the couple separated and Monica says they will likely get a divorce in the new year (Chris declined to speak to MoneySense). Even though money played a role in the separation, Monica says it wasn't the main reason. "It really came down to compatibility," says Monica. "When we got together I wanted to settle down and have a family so I overlooked a lot of things. When all is said and done, I realized that we're totally different people and I really didn't want to spend the rest of my life with him."
Monica is now receiving $1,400 a month in child support payments from Chris, who is now supporting two former families. Chris retired last October and is now receiving his police pension. He contributes $600 a month towards the mortgage on their home for now, and they plan on selling the house in the spring, at which point Monica will downsize to a smaller townhouse.
"I feel that I actually have more money now as a single mom because I'm in control," says Monica. "I'm not paying Chris's debts anymore. And once the divorce is complete, I'll be in a better position to put the rest of the advisers' money tips from the makeover into action. It's all going to work out fine for me."