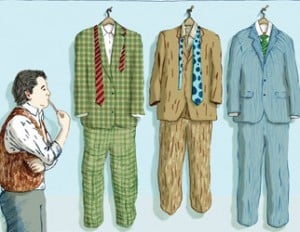 John and Linda Lee recently went looking for professional help with their investments. But instead of finding a professional they could trust, all the Toronto couple managed to find was a big headache. Lots of people out there were only too eager to sign them on as clients, but even though the Lees are seasoned investors (we've changed their names to protect their privacy), they quickly found themselves bewildered by all the different types of services on offer. They worried about making the wrong choice. "You have to be on your toes," says John.
Fortunately, we can help. We'll profile the three major types of investing professionals: mutual fund advisers, brokers, and private investment counselors (also known as portfolio managers). We'll explain the products and services you get from each channel, and tell you the fees you can expect to pay. We'll look at the strengths of each, and offer some words of warning about common mistakes to avoid.
For starters, we can tell you this: Whichever option you choose, an experienced, well-qualified professional doesn't come cheap. You'll pay anywhere from 1% to almost 3% of your assets each year, depending on experience, the financial institution, your choice of products, and the size of your account.
If you have the knowledge and confidence to invest on your own, you can save yourself a bundle. However, we also understand that many people want help. Even those who don't seek help might want to at least consider it, as we are often overconfident about our investing abilities. As Warren MacKenzie, president of Weigh House Investor Services in Toronto, says: "Sometimes people who are doing it themselves should fire themselves."
The investment professionals who follow are almost always offering some kind of "active" investing strategy, which means they're trying to outperform the market, or earn market returns with lower risk. These pros earn their fees by helping you build a diversified portfolio, making the actual investment purchases, maintaining your asset allocation, and by providing broader financial advice. If you find a good adviser, it can be like finding the perfect suit. Not only will you look good, but you'll feel comfortable and confident too. Pick a bad one though, and you'll end up spending a lot of money on something you'd be better off without.