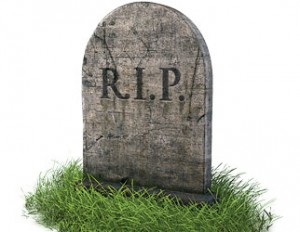 Q: My parents purchased a family cemetery plot assuming I want to be buried with them. But I'm not sure where I want my final resting place to be. Can I get a refund on a prepaid plot?
— R.H., STITTSVILLE, Ont.
A: Spare yourself any unnecessary heart-to-hearts with Mom and Dad. Assuming that upon their deaths they transfer ownership to you, you'll be in a guilt-free position to make any future decisions. But here's where the plot thickens: Some cemeteries will buy back your surplus grave site, while others won't, says Scott MacLeod, president of the Funeral Service Association of Canada. In Ontario, for example, cemeteries will typically buy back single plots at the original cost, which could be as much as $5,000 in urban areas. But if your parents bought a plot designed to hold two people, it's yours for life—and death. That's why it's best for people who are considering buying a group plot to discuss their wishes with family.