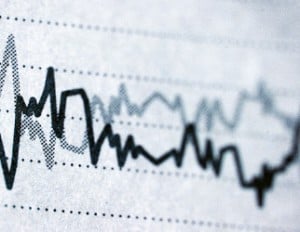 If your recent losses have led you to believe that bonds and other fixed-income investments are a safe alternative to risky stocks, you are making a big mistake. With few exceptions, fixed-income investments are now a lacklustre proposition. In fact, the "fixed income" label that is stuck on thousands of mutual funds has become a misnomer, because most such funds are delivering next to no income these days.
Government bonds offer a particularly nasty example. Since investors have fled in droves to the safety of these bonds, they have become so overpriced that there is hardly any room left for further gains.
Nowadays, to make any money in bonds, you have to choose riskier propositions. Let me show you why by examining the range of fixed-income investments.
The safest end of the fixed-end spectrum has traditionally been money market funds. These funds hold safe short-term debt, such as treasury bills that mature within 90 days. They aim to deliver a steady stream of income that is better than a bank account but not as good as bonds.
Problem is, money market funds are delivering next to no return these days because central banks have cut short-term interest rates close to zero. Returns are so puny that many money market funds would be losing money if their sponsors deducted their usual management fees. These funds are still afloat only because sponsors have temporarily waived fees.
The story is not much better as you move along the fixed-income spectrum to short-term bond funds. The core holdings of these funds are three- to five-year bonds. The returns from those bonds range between 1% and 1.7%. Again, once you deduct fees and expenses, the amount of residual interest available to investors is negligible.
So how about diversified bond funds? These funds hold a broad mix of bonds with maturities ranging from one to 30 years. A typical mix of such bonds is currently producing a yield of 4% or so. But don't forget that most actively managed bond funds charge a management fee of at least a percentage point. Therefore, you are left with a yield of only 3% or so.
A 3% yield is a paltry return on your investment — and to earn it, you have to be prepared to face another risk. It's called inflation. Governments are spending massive amounts to stimulate the economy and bail out a broken financial system. Going forward, the fiscal burden of caring for retiring baby boomers will only add to the budget pressures on legislators. The simple, easy way for governments to finance all their obligations is for them to print money and encourage an outburst of inflation.