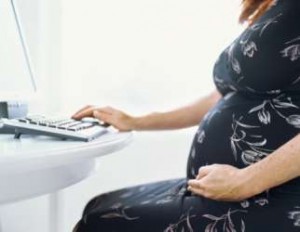 If you own your own business, here's some good news: As of  Jan. 31, you became eligible for Employment Insurance (EI). No, you can't lay yourself off and collect government income while you spend three months with Uncle Bill in the Cayman Islands.
But you can register for other special EI benefits: 15 weeks  of maternity leave, 35 weeks of parental leave, 15 weeks of sick leave, and 6 weeks of compassionate-care leave. EI will pay up to 55% of your average weekly earnings, to a maximum of $457.
Of course, there's a catch or two. For starters you'll have to start paying EI premiums. They currently amount to 1.73% of earnings, capped at $747.36 per year. (Note that this process works differently in Quebec.) As well, you can't file a claim until you've paid premiums for at least a year. The biggest snag is that if you do draw benefits, then there's no opting out of the plan as long as you are self-employed.
So is it worth it?
"If you are planning on having a baby, you should register," says McLarty & Co. tax specialist Kevin Porter in Ottawa. "The maximum parental and maternity benefits available are $22,850, which is approximately equal to 30 years of premiums." However, if you think it's unlikely that you would ever take much time away from your business, it's probably not worth the cost.