These are the top broad-market ETFs in each major category, as chosen by our panel of experts.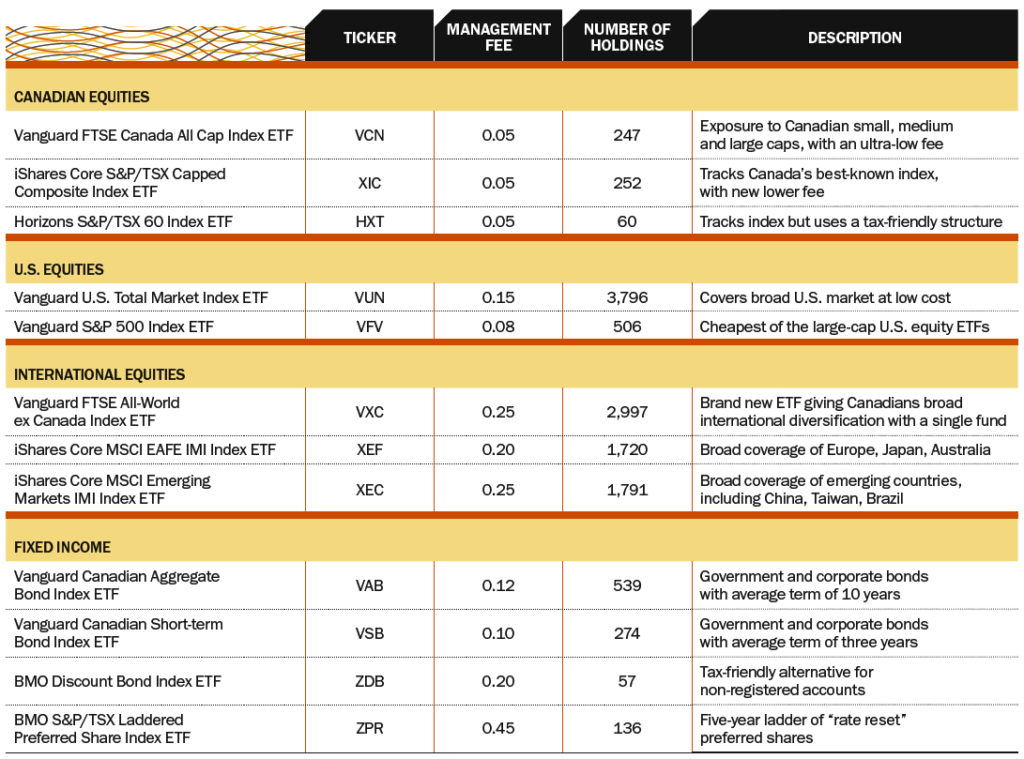 Our ETF expert panel
Justin Bender is a portfolio manager and Dan Bortolotti is an investment adviser at PWL Capital in Toronto. They use ETFs for their full-service clients and also help do-it-yourself investors set up their own ETF portfolios. Tyler Mordy is president and co-chief investment officer for Toronto-based Hahn Investment Stewards, specializing in global ETF portfolios for retail and institutional clients. Mark Yamada is CEO of Toronto's PUR Investing, which builds ETF portfolios for both individuals and institutional clients. Fred Kirby is a fee-for-service financial planner who writes an investment and retirement planning newsletter from the outskirts of Armstrong, B.C. Alan Fustey is a portfolio manager at Index Wealth Management in Winnipeg, and has been using ETFs with clients for more than a decade.