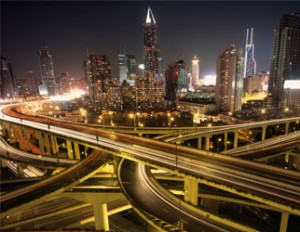 If you've been looking for an entry point into the emerging markets, the recent dip may be it. As of late September, emerging market equities as a group were down more than 25% since the beginning of the year (in Canadian dollars). Since those losses have crossed the symbolic 20% mark, these countries are now officially in bear-market mode. The emerging markets—which include Brazil, Russia, India, China and several others—could be in for even more trouble ahead, but investing is not about market timing or catching the bottom. It's about capitalizing on long-term trends and benefiting from short-term opportunities like this one. Here are six solid reasons why emerging market equities present a buying opportunity now.
First, emerging economies will continue to grow rapidly compared to developed economies. In fact, with developed countries on the verge of another economic slowdown—possibly even another recession—emerging markets are the only place where you can expect to see any significant growth.
Second, most emerging countries are no longer plagued with debt problems. Their international trade balances have massive surpluses and their central banks are flush with foreign reserves. Unlike in Europe, North America and Japan, where governments are burdened with budget deficits, the governments of leading emerging countries have put their fiscal houses perfectly in order.
Third, valuations are now attractive, relative to the rest of the world. The average forward price-to-earnings (P/E) ratio of emerging market equities is currently in the range of 12 to 13, compared with 14 to 15 for global equities. In China, Brazil and South Korea, for example, stocks are currently trading at forward P/E ratios of 10 or less (a forward P/E ratio expresses the company's stock price as a multiple of its expected earnings for the next year).
Fourth, dividend yields are attractive. Unlike the old days when you bought emerging markets purely for rapid growth, you can now count on growth and decent dividend income. This is good, because dividends represent an objective measure of a company's financial health. Stated earnings can be manipulated (particularly in some emerging countries; I won't name names), but dividends are real cash in your hands. Companies that pay high dividends have less room to engage in accounting games.
Fifth, the banks in the emerging countries are the least exposed to Europe. A healthy banking system is critical for economic growth. With all that's happening now in the Eurozone, the impending crisis is bound to affect banks exposed to European debt. In this respect, the Asian and Latin American banks, which represent the highest component of emerging market indexes, will be less affected than American and European banks.
Finally, the emerging currencies are strong. This is both good and bad: currency appreciation has the potential to offset some of your losses and add to your gains when markets rebound. However, currency strength is also related to inflation and high interest rates, which are not good for stocks, and this largely explains the recent 25% dip in the markets.
Indeed, inflation is the major risk currently surrounding emerging market equities. Some economies, such as those in Brazil, China and India, are now truly overheating, with inflation rates in the 6% to 8% range. As a result, interest rates are becoming dangerously high. In Brazil, for example, short-term rates are currently north of 10%.