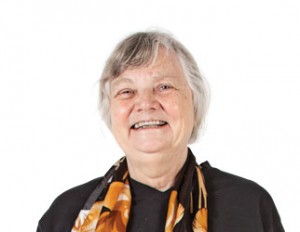 Susan Brunner has seen a lot during four decades of investing. She's watched interest rates fluctuate nearly 20 percentage points, weathered a half-dozen market crashes, and held GICs, bonds, stocks, mutual funds and ETFs. Time has shown her the power of purchasing solid investments and letting them grow over the long term.
A retired business analyst who lives in Toronto, the 67-year-old Brunner still owns several stocks she bought in the early 1980s, including BCE, Bank of Montreal and Bombardier.
Brunner says her experience has made it relatively easy for her to ride out market volatility. "Been there, done that," she says. "There are good times and there are bad times, and I can do nothing about that."
While most of her assets are long-term holds, she has been in and out of stocks like Research in Motion and Loblaw. The BlackBerry maker was a shorter-term play and she missed the stock's most recent decline. Loblaw, however, was intended as a long-term investment that went sour for her.
Patience is the key to long-term investing success, she says. "All sorts of things can happen in the market quickly. You need a minimum of five years to ensure you're not selling at the wrong times."
Enjoyed this profile? Meet our other investors James Ford, Gurchuran Rai and Dominic Milotte, all featured in our "Stocks that pay you back" series.