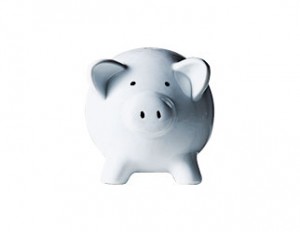 Grow your savings faster
It's hard to make money on your investments if your mutual fund company is skimming too much off the top. Mutual fund fees, which are used to pay fund managers and financial advisers, average about 2.5% in Canada, and they are taken out of the fund regardless of how they perform. That means if the investments in your fund gain by 6.5% a year, you'll only get about a 4% annual return after fees.
If you switch to a lower-cost fund, such as Mawer Canadian Balanced Retirement Savings Fund, McLean Budden Balanced Growth Fund, or Phillips, Hager & North Monthly Income Fund, that fee could drop to as low as 1%. On a $100,000 portfolio, given equivalent performance of the underlying investments, you could save as much as $125 in fees a month, which adds up to $1,500 each year.
Save even more…
If you want to cut your fees even further, consider the TD e-series funds (only available through TD Waterhouse or special TD e-series accounts). These index mutual funds are designed to track major market indexes rather than beat them, so you're not paying for expensive fund managers or high trading costs. As a result, these funds have much lower fees ranging from 0.31% to 0.50%. ING Direct's Streetwise Funds are also a good deal, with fees of 1.07%.
And even more…
Once you have $50,000 or more to invest, it may make sense to open a brokerage account and buy a balanced portfolio of exchange-traded funds (ETFs), which trade like stocks but track major indexes instead of trying to beat the markets. Our standard Global Couch Potato strategy has fees of just 0.37%.
Why loan your money for free?
Getting a tax refund feels great, but what it really means is that you were taxed more than you should have been to begin with. You'll save in the long run if you calculate how much you plan to contribute to your RRSPs in a given year in advance, then tell your employer's human resources department, so you can fill out a form to reduce the taxes you pay up front. Otherwise, you're essentially giving the government a free loan. If you really want to loan money to the government, buy a savings bond. At least that way you'll be paid interest.
Want a lower credit card rate? Just ask.
If you carry a balance, there's a good chance you can lower your rate simply by phoning your credit card company and asking. "If you've paid the minimum balance consistently, you can be a good candidate for this," says Squawkfox blogger Kerry Taylor. "I wrote about it on my blog and people emailed me in droves saying they did it and it worked." On a $5,000 balance you could save $35 in interest a month, which will help you catch up on your payments and finally get out of debt.
$32,489.00
The total amount you'll save in mortgage interest if you make one annual extra payment of $1,500 on a 25-year $300,000 fixed-rate loan at 5%.
Faux savings
Credit cards with travel rewards may tempt you with images of tropical beaches, but if you carry a balance, stick with a low-rate card. Reward cards have rates as high as 30%. If you don't pay them off each month, you're subsidizing someone else's vacation.
Save $25 a day on car rentals
Tired of paying $25 or $28 a day for the loss-damage waiver when you rent a car? You can skip that fee by beefing up your existing car insurance so it extends your liability coverage to rentals. Just call your insurance company and ask for additional coverage called "Liability for Damage to Non-Owned Automobile." It covers cars rented in both Canada and the U.S., and it only costs around $35 to $50 per year. According to insurance agent Margot Bai, you'll pay a lower deductible than you would have if you didn't have the additional coverage. As long as you rent cars for three or more days a year, you'll come out ahead.
Save on car insurance
Are you paying too much for your car insurance? Licensed insurance agent Margot Bai says you have a good chance of negotiating lower rates simply by giving your agent a call. "If you have an older vehicle, for example, it may be worth dropping collision coverage for at-fault accidents. It may also be worthwhile to raise your insurance deductible to reduce premiums."
While you're on the phone, ask your agent what would happen to your premiums if you got in accident. Make a note and stick it in your file, and you'll have a better idea of when it's worth making a claim in the future. If it's too late and you've already had an accident, you can call the Insurance Bureau of Canada's consumer information centres anonymously and they can give you a general idea of what types of claims trigger big premium hikes (see ibc.ca for a list of local offices).
Don't miss these tax savings
Pension splitting: You may be able to transfer up to 50% of your pension benefits to a lower-earning spouse or common law partner. "Seniors should be sure to use the lucrative pension income splitting opportunities," says author and tax expert Evelyn Jacks.
Capital losses: Don't forget to claim your capital losses on investments, even if you don't have gains, says Jacks. They can offset capital gains from the three prior years and generate a refund on previously-paid taxes.
Medical rebates: Eligible medical expenses can include travel insurance, eye glasses and contact lenses. Disabled taxpayers can often claim modifications to a home or van.
The cost of optimism
Are your rose-tinted glasses costing you money? Research shows that investors are almost universally overly optimistic about the returns they'll get. We typically expect our portfolios to return 1 or 2 percentage points more than the markets, even though most investors get less than market returns. We also tend to overstate our own past gains by an average of 3.4 percentage points. While it's nice to be positive, in his book What Investors Really Want, behavioural finance expert Meir Statman says that brokers and advisers can promote such unrealistic optimism because people with an inflated sense of what they can make on the markets tend to trade more frequently. This causes people to rack up costly trading fees that can make their returns even worse.
Stop putting your banker's kids through college
Why pay banking fees when there's an increasing number of online banks offering fee-free banking bliss? President's Choice Financial offers unlimited transactions and cheque-writing, access to CIBC bank machines and they even pay interest (though not much). ING Direct now offers a similar deal with its Thrive checking account.
Protection racket
Don't even think about getting balance protection insurance on your credit card. With this insurance, you pay a monthly fee (typically about $1 per $100 of your average daily balance) and in return, your card issuer promises to help you pay down your credit card balance if you lose your job, become disabled or you are diagnosed with a critical illness.
Unfortunately, as MoneySense reader Sherry Blakelock discovered, you don't get much help when you really need it. She says her brother had balance protection insurance on his card, so when he ended up in hospital, she called his credit card company for help. But all they would do was cover his minimum monthly payment amount of just $20.45. Not a great return on insurance that cost him almost $10 a month.
Save $1,000 on your mortgage
If you have a variable rate mortgage, find out how often the interest is compounded. "The more often it's compounded, the more you pay," says mortgage broker Kim Gibbons. If the mortgage interest is compounded semi-annually instead of biweekly on a $350,000 mortgage at 5%, you'll save more than $1,000 in five years.
Read the rest of the series here:
Cut your work related expenses
Ten ways to trim your household spending
Six ways to save a bundle on your next getaway
Luxury goods for less
Save money on kids' expenses
Slash your food costs now
Save $750 a month