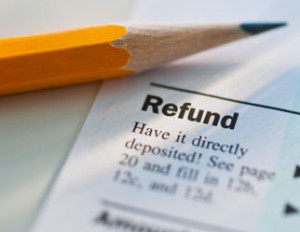 Split your taxes
Chad DeGraff, a 39-year-old securities lawyer in Toronto, recently figured out a way to save an amazing $25,000 on his taxes over the next five years. Chad has an $800,000 investment portfolio that spins off about 5% a year in income (about half dividends, half interest income). Because he has a high salary of $400,000 a year, he's in the top tax bracket. That means he would normally pay about $15,000 a year in taxes on his investment income alone.
But by working with Allison Marshall, a senior manager at RBC Wealth Management Services, he came up with a plan to save big. Chad set up a family trust and named his wife, Claire, and their four children as beneficiaries (we've changed their names to protect their privacy). Then he loaned his $800,000 portfolio to the trust and charged an interest rate of 1%. That way, the income from his portfolio is taxed in the hands of his wife and kids, at a much lower tax rate. In fact, after fees and taxes, he's saving about $5,000 a year.
Chad's strategy is called income splitting, and it works especially well with investment income. The wealthy know that while it may seem natural for the main breadwinner to do the investing, if the investments are made (and taxed) in the name of the lower-earning spouse, the returns are taxed at a lower rate. But you can't just give your spouse the money, because "anything you transfer to your spouse will be attributed back to you," says Craig Senyk, director of portfolio management at Mawer Investments. Instead he says you should use a low-interest loan and a promissory note. As long as you charge at least 1% interest on the loan (the current minimum allowed by the Canada Revenue Agency), the spouse who borrows the money can invest it in his name, and the returns will be taxed at his rate.
Some affluent investors like Chad even set up family trusts and then loan the trusts money, explains Tony Maiorino, vice-president and head of RBC Wealth Management Services. This strategy enables an affluent family not only to split income, but also pay for expenses with pre-tax dollars.
There are many legal ways you can split your income. You can set up a spousal RRSP in the name of the spouse with the lower income, and the spouse with the higher income can contribute to it. As long as you leave the money in there for three years, when it's withdrawn, it will be taxed in the hands of the lower-earning spouse at a lower rate. You can also contribute to a spouse's Tax-Free Savings Account (TFSA), and once you retire, you can share your Canada Pension Plan (CPP) benefits and other pension income. (See Slash your taxes for more on how to use these strategies.)
In some cases you may want to consider more complex strategies, such as setting up a family trust. Trusts allow families to income split with all members of the household, regardless of age. For instance, if a married couple with three kids, ages 4 to 12, spends $5,000 per child on sports each year, they could set up a trust naming each child and spouse as beneficiaries. The family could then loan trust a sum of money, which is invested. They could then pay the $5,000 per year to each child out of the returns on those investments, and little to no tax will be paid on that income. "But do the math," says Maiorino. It will cost you between $1,200 to $1,500 in legal fees to set up the trust (for non-complicated situations) and every year you'll have to file a tax return for each child, regardless of their age, in order to report their trust income.
Use tax shelters
If you dream of hiding your money from the tax man in a secret offshore account, keep dreaming. The legality of many such shelters is questionable, and lately the Canada Revenue Agency has been cracking down. Besides, why resort to numbered Swiss accounts when Canada already offers a perfectly legal tax shelter? You know it well: It's called an RRSP and it's the best shelter around. (The TFSA is a close second.)
Many high-net-worth investors max out their RRSP and TFSA contribution room quickly, but they make the most of the room they have by putting the investments that are taxed the most heavily inside the shelters, and keeping investments that are taxed lightly outside. The income from bonds and GICs is taxed at the highest possible tax rate, for instance, so wealthy investors keep their bonds and GICs inside their RRSPs and TFSAs. On the other hand, the capital gains on stocks and the dividends from Canadian corporations are taxed at a much lower rate, so those investments can be kept outside of registered accounts.