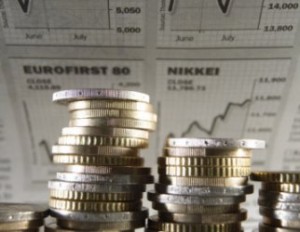 When it comes to investing, Gerry Garda of Vernon, B.C., loves two things above all else: day trading and researching small technology companies. (We've changed his name to protect his privacy.) Over the years, his high-risk strategy has made him well over $1 million. Most of his gains have been taxable, so when the federal government announced the creation of TFSAs three years ago, Garda opened one right away.
"I trade heavily," says Garda, a 41-year-old administrative assistant with the B.C. Ministry of Transportation. "I look for small-cap technology stocks with no debt and high book values. I'm always looking for stocks that are takeover targets—nothing with a dividend. So far, my returns have been unbelievable."
In fact, Garda says that the $15,000 he's shovelled into his TFSA over the last three years has already grown to about $55,000 today. (He uses the same investing strategy inside his TFSA as he does in his non-registered investment account.) "With my first five grand, I bought Zarlink Semiconductors and made 30% in the first year." Since then, he's actively traded Zarlink as well as Hemisphere GPS, a Calgary high-tech company that makes precision equipment for the agricultural industry, and several others.
So is Garda concerned that the turmoil in markets right now may put a big dent in his high-roller strategy? "Not at all. I'm all-in. I'm not panicking at all. I'm just buying and trading. If I had more money, I'd be buying like a madman, because I think things will get much better. We're not going to see these low stock prices for a long, long time and it's an opportunity not to be missed."
What the experts say
In general, using a TFSA for holding stocks is a great idea. "Due to the nature of the tax sheltering, combined with the ability to make withdrawals on a tax-free basis, you may actually want to hold high-growth stocks in a TFSA," says Lamontagne. Larger gains will enjoy bigger tax savings, plus you are actually increasing the contribution room.
Here's how: any withdrawals from a TFSA are added to your contribution room in the following calendar year. "What most people fail to realize is if Garda withdrew the full $55,000 from his TFSA this year, the contribution room added back in the next calendar year would not just be the original $15,000 that he contributed. It would be the full $55,000 market value." The downside is that if you a buy a stock that goes bust in your TFSA, you can never get that contribution room back.
Although both Lamontagne and Heath commend Garda on his success, they agree that his strategy is high-risk and not for everyone. "I caution investors about applying Garda's comments regarding 'low stock prices' and an 'opportunity not to be missed' to the broader markets," says Heath. "I think we're in the midst of a very precarious time for stocks. Investors should proceed with caution—both inside and outside their TFSAs."