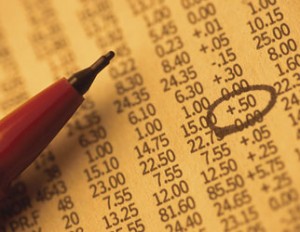 It has been barely been two years since the financial crisis saw the gurus writing off index investing as a strategy that "doesn't work anymore." Today the critics are still at it, but they're no longer sounding the alarm about stocks: now the target is bonds. One adviser recently told me that "the bond index funds you recommend in your Couch Potato portfolios will soon be a disaster."
Why the doomsday predictions? Because most people think that after two decades of trending downward, interest rates are due to start edging up. And if they do, bond prices could crash. Since bond index funds simply deliver the returns of the overall market—and there's no fund manager trying to forecast interest rates—they would crash too. The critics are saying that the passive approach to bond investing that worked wonders during the last 20 years has run its course. They think investors should run, not walk, to the markets to dump their bond index funds. But will Couch Potatoes really face a fixed-income disaster?
Don't confuse different rates
To find out, I turned to Norbert Schlenker of Libra Investment Management in Salt Spring Island, B.C. He explained that when you talk about interest rates you have to be specific: there are many different rates, and they don't all behave the same way.
The media tend to focus on what's called the overnight rate, which is set by the Bank of Canada. It's the shortest of short-term rates, and it has a big influence on lenders: banks use it to set their prime rate, so it affects what we pay on variable mortgages and lines of credit. But here's the important point: the overnight rate doesn't drive what happens in the bond market.
Central banks have little control over the yields on 5- and 10-year bonds, Schlenker explains, and those rates march to different drummers. "The short end of the yield curve doesn't act like the middle or the long end," he says. For example, the Bank of Canada lowered the overnight rate three times in 2009 and raised it three times in 2010. But the yields on 5- and 10-year government bonds trended the other way: they rose in 2009 and declined in 2010.
Know your numbers
So which interest rates will have the greatest effect on a bond index fund? To answer that question, Schlenker explains that you need to know two important numbers, both of which you can learn by looking at the fund's fact sheet or its website.
The first is the "average term to maturity" of the bonds in your fund. The index mutual funds and exchange-traded funds we recommend in the Couch Potato portfolios track the broad DEX Universe Bond Index, which includes a wide range of maturities, from one year to more than 25 years. The average term, however, is between nine and 10 years. That tells you that your fund will behave much like 10-year bonds, and won't be affected by short-term rates at all.