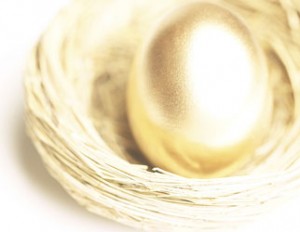 Sixty-seven per cent of Canadians say they have an RRSP, up 6% from 2011, according to new BMO study. The average contribution in 2011 was $4,670 and this year three-quarters of savers plan to invest the same amount or more despite the majority saying they're concerned about the health of their portfolio. Most people don't max out their contribution room however resulting in more than $500 billion of used tax sheltered savings nationwide.
Food prices in Canada, especially for staples like meat, eggs, bread and cheese, will rise in 2013, according to a new University of Guelph report. At the same time,  households will waste more food than ever, throwing out nearly 4o% of what they purchase.
Read MoneySense Editor Jonathan Chevreau's take on investments that seem "too good to be true."
Loblaw announced plans Thursday to launch of one Canada's biggest real estate investment trusts. The REIT is expected go public in 2013.