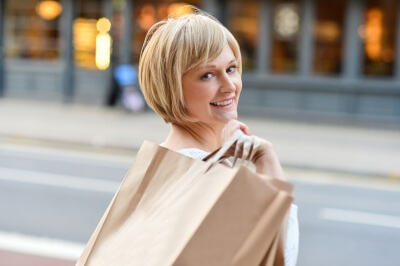 Summer has finally hit. It's the best time to lounge on a patio with an ice cold beer, vacation with the family or take a spur-of-the-moment shopping trip without having to first bundle up in six layers of wool.
But a recent study done by Tangerine says the climbing temperatures aren't reflecting a drop in Canadians' bank balances.
Tangerine's online survey of 1,508 Canadian adults found that 70% actually don't spend more in summer. In fact, most participants—81%—said that they will be limiting their spending on non-essential items to $2,000 or less and despite the summer daze and 70% are diligently keeping track of budgets.
Perhaps no summer activity is as classic as the good ol' summer road trip. But before consulting the map (or GPS, rather) Canadians are checking gas prices. The study found that the cost of gas impacts road trip plans for 63% of Canadians.
There may be more competition for your wallet this summer which is why it's a good idea to prepare in advance. Best in class for planning ahead goes to our Albertans. About 62% of survey respondents from Alberta were more likely to save up all year in anticipation of dropping more dollars come summer. This compares to 52% from the rest of Canada who reported doing the same thing.
The news isn't all good though. It seems that a few of us have let too much sun get to our heads. Millenials reported spending more during the summer especially on things like food, drinks and entertainment and 70% of Manitobans admitted to having a carefree attitude towards summer spending.
Having a hard time deciding what's worth your money this summer? We suggest spending your bucks on experiences versus things. Go ahead and take that trip to lake if you can stick to just window shopping. Or if you're a millennial returning to school, find out how to make your summer earnings last.