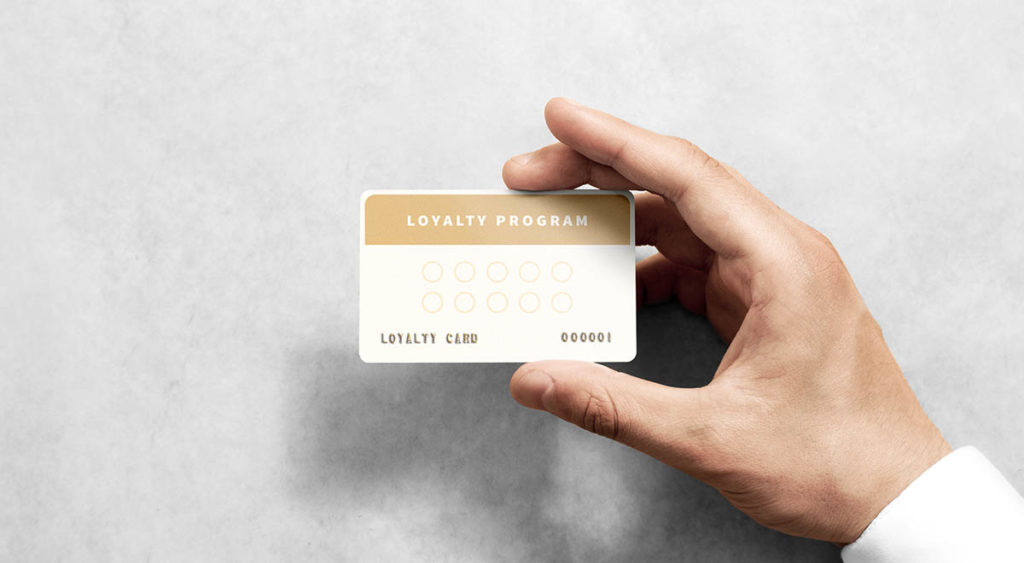 It's been a tumultuous year for some of Canada's top loyalty card plays. Blame it on the growing value companies see in consumer data. And don't expect it to turn Canadians off loyalty plans; industry experts insist we just love them too much to dial back.
The latest change —a marriage of top points programs at Shoppers Drug Mart and Loblaw—is bound to create even more confusion for customers. The move was announced this week, a few months after Loblaw announced an earlier shakeup of its PC Points program, which was prompted by its split with CIBC and spelled the end of President's Choice Bank.
Loblaw customers were still getting to used to those previously announced changes. For example, those who weren't paying close attention would have been surprised this week to discover at the cashier that their debit cards were no longer attached to their PC Points plan. Grocery shoppers, unless they were using credit cards, were asked to go back to showing a new separate points card to collect at the point of purchase. Now, with this latest move, they will soon have to move to a brand new combined PC Optimum card.
All the inconvenience will likely pay off; industry analysts say the combined PC Optimum program will offer good value and simplify loyalty use for both the retailers' customers. So count on Canadians to remain among the most loyal loyalty plan users in the world.
No one should be too surprised to see the hugely popular Optimum program get hitched to PC Points. It had been widely speculated for several years after the two companies merged. About half of the customers of the combined programs were already using both, but this is an opportunity to expand and simplify it.
This confusion isn't restricted to PC Points changes. It comes after a lengthy run of controversy related to devaluations and reduced purchase choices at the country's two major airline loyalty points programs, Aeroplan and Air Miles. And back in May, Air Canada absolutely rocked the loyalty world when it said it was dropping Aeroplan as its points partner and would start up its own plan with an as-yet unchosen bank credit card partner (the airline has a call out for competitors to win that business). Just to make things even more volatile, ailing Sears took the radical step of getting rid of points altogether earlier this year.
WATCH: Are Air Miles worth it?

[bc_video video_id="6023927802001″ account_id="6015698167001″ player_id="lYro6suIR"]
So, what's going on out there? For most companies, the changes are about getting more direct control and value in targeting customers through better data on their spending habits. "We've seen the challenges with both the Air Miles Program and Aeroplan," says Steve Allmen, president of Loyalty & Co. "But it boils down to more and more companies wanting to control both the economics of the rewards as well as the value experience of their brand."
For Air Canada, the attraction of taking over the points program is obvious. They want to find more value in what they know about you. And it is getting cheaper to collect and manage all that data even though it is still complicated to get the values right. For example, Optimum points accumulate at a higher rate than PC Points on a per-dollar basis at the time of purchase because it's worth it to get people into drug stores to buy higher margin cosmetics than the lettuce or milk at Loblaw. That differential will continue once the two programs are combined in the new year, so consumers will accrue points on the same card but at a faster rate for Shoppers purchases versus those at Loblaw.
Analysts told MoneySense they expected consumers to continue to be well served, just a little inconvenienced with all the changes. Where there is real uncertainty is with Aeroplan, which needs to move fast to secure new partnerships (don't expect another national airline to launch and become the saviour) so that consumers will still want to earn Aeroplan points —and have something travel related to spend them on. (The Air Canada-Aeroplan partnership starts to wrap up in 2020.)
The biggest issue in retaining consumer loyalty to these programs, beyond providing dollar value, is making customers feel special. "Time and time again surveys show that consumers value experiences a lot more these days than they did in the past and these programs are trying to accommodate that," says Allmen.
The numbers back him up. According to the Bond Loyalty Report of 2017, fully 77% of respondents said that loyalty programs make them more likely to continue doing business with brands.  And while 26% of members are satisfied with their program's customer support experience, only 14% of members are very satisfied with the level of personalization they experience from their program. So there's room for improvement—lots of improvement.
"Brands such as Loblaws are fine-tuning their loyalty programs and making them easier to use and interact with," says Sean Claessen, executive vice president, solutions, and innovations for Bond Brand Loyalty. "The traditional marketing methods aren't giving back as much, but at the same time, consumers really recognize the value of these programs and so companies want to cater to it."
Meaning? That loyalty is fast becoming about more than just rewards. It's changing. " 'Give me more' is what the customer is saying," says Allmen. "They're saying, 'If I'm your best customer and you have me at the back of the line for checkout, or to get on to a plane, then I don't care how many points I'm getting."
Here are some tips to keep you loving—and profiting—from your chosen loyalty program:
Make sure it's simple and transparent. Sure, there were some missteps in the Air Miles loyalty program changes last summer but most of the changes to loyalty programs now are about making it a simpler and easier experience for the user. For instance, in the case of Optimum/PC, one card with a simpler, easier redemption formula is a very good thing. "Better convenience and more satisfying experiences are what the average consumers want," says Claessen. "Time and time again these surveys have shown that two-thirds of what they care about are the experience, feeling satisfied and getting the human touch, much like we did in the 70s and 80s with the Mom and Pop stores." As consumers, we're missing the human touch, especially because with the rise of online shopping you can get pretty great deals with little effort.
Realize that points can change at the drop of a hat. While we always love our points and think of them as ours—much like the cash in our wallet—the truth is that the terms and conditions of these loyalty programs often state that they can terminate a program—and your points—within six months—and they will disappear. "Points aren't a right," says Allmen. "You're subject to the terms and conditions of the points programs and sometimes a redemption will be forced." That means your points can have no value at some point if a company chooses to do that. Still, Bruce Winder, president, and co-founder of Retail Advisors Network in Toronto encourages all loyalty point collectors to be vigilant and ensure that when these types of programs amalgamate and recalibrate their rewards values that you check your statement carefully. "Make sure you don't get the short end of the stick and don't lose out on some of your points," says Winder.
Don't worry too much about point dilution. Points are free to collect and free to sign up for. "And it doesn't cost anything to earn the points," says Matthew Lau, president of pointshogger.com "At the end of the day new loyalty programs will have new conversion rates and new details that accompany them. That's just the nature of the loyalty game." His advice? "Simply enjoy the benefits of the program and get the experiences and rewards that are right for you." Mind you, there is added uncertainty around a program like Aeroplan, where the clock is ticking.
Consider your time horizon. "If you're planning a trip in five years for your reward points that's much different than planning one in three months," says Allmen. "Be cognizant that redemption rules can change at any time." So short-term goals—such as a near-term winter getaway—are often preferable and attainable.
Always shop around. Sure, experiences are valuable and more and more of us want great ones like access to the front of the line, airport lounge access, early checkout, and others. But if you prioritize the actual amount of the rewards above all the other benefits a loyalty program brings then remember one thing—it's likely a better payoff if you simply shop around and compare. "For instance, if one grocery store has bananas on sale for 50% less than the store you're loyal too, that's a better deal for you than simply shopping to get points," says Lau. "The best price will always be better than simply earning points."
Some of the best loyalty programs going forward may be those that don't have a loyalty card but simply offer you something terrific in return for your patronage. Like Home Depot, for instance. "I'm a DIYer and I'm loyal to Home Hardware when I'm at the cottage, but in Toronto, I frequent Home Depot," says Allmen. "They don't have a loyalty program per se but they do something that saves me time and money. They email me my receipt every time I buy something so I can always find it easily for returns or expenses." That's loyalty without points—the holy grail of all retailers and something for all brands to aspire to.
MORE ABOUT LOYALTY CARDS: