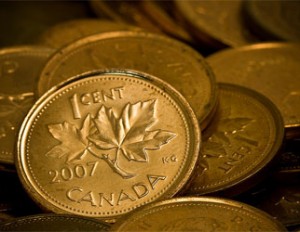 The penny is being phased out of circulation starting today and even Google is marking the occasion. Remember, you can still pay for things using pennies (if the retailer allows) but totals will be rounded to the nearest nickel and you won't be handed back pennies by cashiers. This presents a challenge for the some 600 pennies the average Canadian has lying around their house. Want to get rid of yours? Here are a few ideas.
A new poll for BMO suggests the average Canadian is planning on saving nearly $10,000 this year but mostly for vacations, luxury items and entertainment. The next most popular saving goals are retirement and emergencies.
The coming pull-back in equity markets means now's the time to buy stocks, according to MoneySense contributor Larry MacDonald.