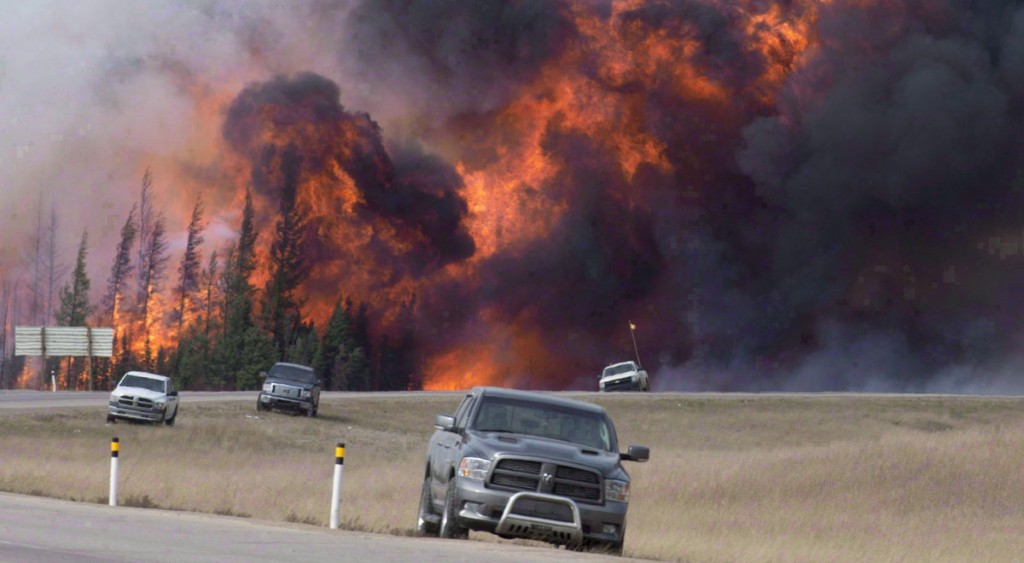 When the wildfire struck outside Fort McMurray a year ago, Rocco Neglia was sitting in a regular office meeting across the country at the head office of his firm Economical Insurance, in Waterloo, Ont.
The latest news was initially positive, recalls the vice-president of claims. "I got an email that morning from our Edmonton office saying wind conditions were good and it looked like we would avoid complications due to the fire," says Neglia.
"But then at about 1:00 pm, that forecast changed and the entire town was given evacuation orders. I kept looking at my mobile device and knew by midday that it would need a huge response from the insurance industry."
In the end, in addition to bringing devastation on the lives of residents it would become the most expensive disaster in Canadian history and the impact continues to be felt on the local and regional economy. And on top of that, citizens are likely to face higher insurance rates.
Insurance companies are in the business of making people whole and putting them back in the financial shape they were in before a disaster hits. But this "was no ordinary fire," Neglia relates, in an understatement.
In the days and weeks immediately after the fire, insurance companies across the province began assessing the damage–many using aerial and satellite imagery—and tried their best to quantify the insurance claims from the individuals and businesses of the city, and then quickly bring help to where it was needed most. Insurers were on the hook for an unprecedented $3.7 billion in claims. (By comparison, the 2013 Alberta floods caused $1.9 billion in claims and the 1998 Quebec ice storm, $2.2 billion).
What will this inevitably mean to average home policy homeowners? Higher insurance premiums and larger government debt to cover the costs.
"The Alberta economy was already undergoing a recession in the oil industry before the fire hit," says Pedro Antunes, deputy chief economist with the Conference Board of Canada. "No one will be better off after this fire. There will be a huge cost to the economy, a huge cost to household wealth and a cost to the insurance industry."
But the rebound did also bring some bright spots, some of it funded by insurance payouts. Antunes notes that in the months right after the fire in 2016 money was being put back into the hands of the displaced in the Regional Municipality of Wood Buffalo through insurance payouts that paid for everything from hotel accommodations to car rentals to restaurant meals. Firefighters, too, received millions in overtime pay and building contractors started rebuilding.
"All of this will add to economic activity in the area, both in 2017 and 2018 with $1 billion being added back into the economy," says Antunes.