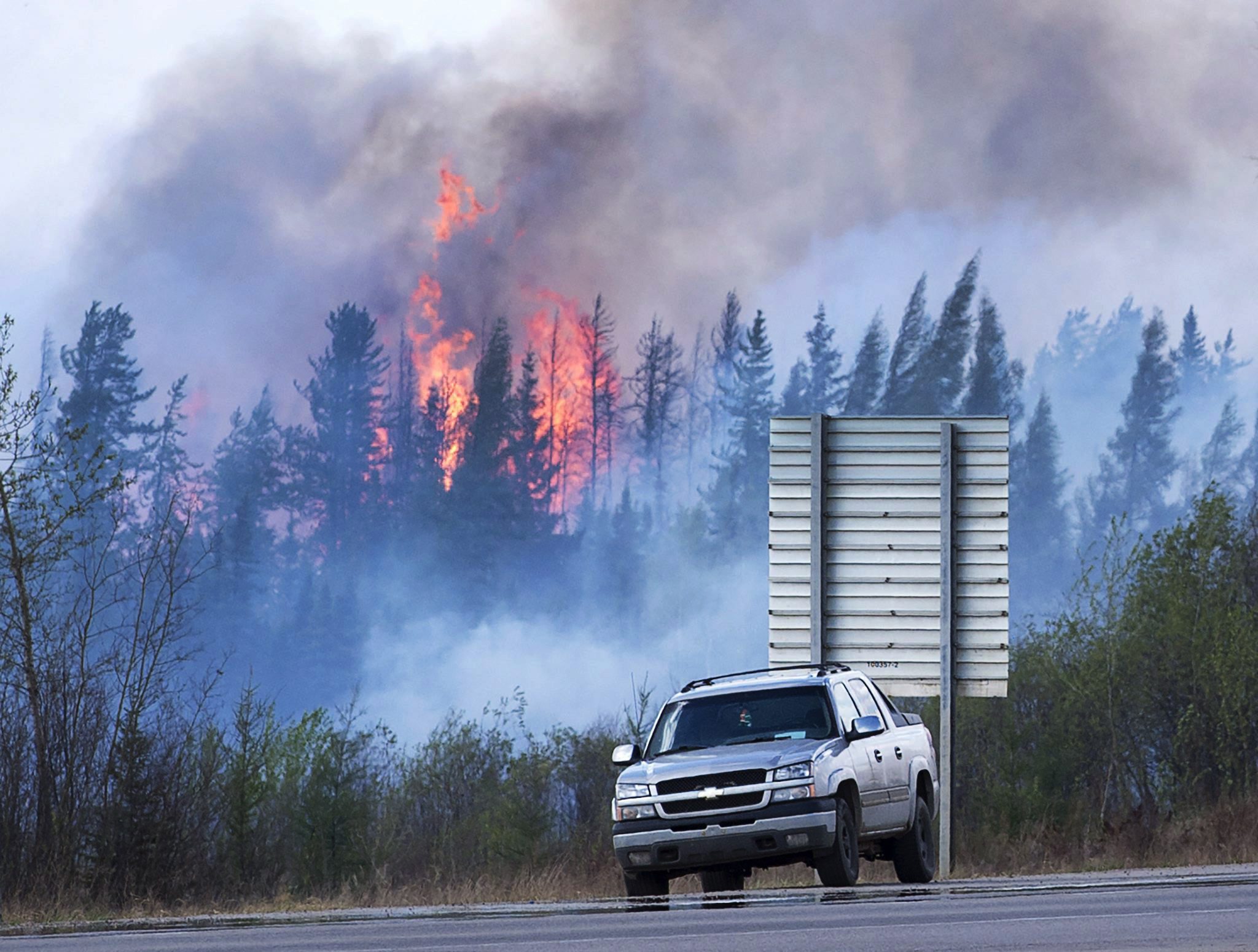 The fires raging through northern Alberta have galvanized a province and moved a country. The images are horrific. The stories are both inspirational and heartbreaking. It's a story close to my heart (despite the almost 4,000 kilometres that separate me from Fort McMurray). I spent almost a decade as a resident of Calgary, Alberta before moving to Toronto. I still have friends living throughout Alberta and two very near and dear friends work close to the now devastated city. My friend Neal is a family man who is counting his blessings each day, despite the oil camp lockdown and the thousands of displaced Fort Mac-residents that had flooded into his oil-worker's camp. The other is my dear friend Ron, also a family man and no stranger to the struggle of having to rebuild his life.
Since pictures of the raging fires were first aired earlier this week, I've been reaching out to those I love. A simple act that has been repeated by thousands of people all across Canada. Initially we all thought that the evacuation of more than 80,000 people would last a day or two. Then the wind shifted. The pictures started flooding in. More evacuations were called. Now it appears evacuation orders may last longer. Much longer.
What's worse is that when these families are finally allowed to return home, there may not be a home to return to. That's when the tiring, tedious process of picking up the pieces truly starts.
Thankfully, most homeowners in Canada carry home insurance coverage—the most cost-effective protection from catastrophic loss and damage—the kind of damage caused by the Fort McMurray fires. But even with this coverage, recovery from a disaster or emergency can be a long and tiring process. The key is to look after yourself and your family and to try and return to familiar routines as soon as possible. To help, here's a rundown of some simple steps to take to maximize your coverage and cope in the aftermath.
During the evacuation order
If you're at home
If you're at home when the emergency situation strikes, follow your emergency plan. Get your kit, contact those that need to be reached (if possible) and make sure you're safe before assisting others. If possible, keep a radio or TV on so you can hear updates about the situation. Don't evacuate your home—where you have the best chance of survival—unless told to do so by local officials.
Leaving your home
If you are ordered to evacuate make sure you take your emergency kit, your written emergency plan (it should have relevant contact numbers), all essential medications and copies of prescriptions, a cell phone, and your pets (just keep in mind that pets are not allowed in some emergency shelters).
If you have time, before you vacate your home, take precautions. Shut off water and electricity at the main shut off valve and the circuit-breaker panel, but leave your natural gas service on (unless officials tell you to turn it off). If you do turn off your gas, remember that you will need to wait for your local gas company to come and reconnect it and, in a major emergency, it could take weeks for a professional to respond.
Once this is all done, close and lock all windows and doors and evacuate to designated shelter.