1. Pregnant? Get on our list. The second you find out you're expecting and know you'll need child care, get on as many daycare wait lists as you can, recommends Laura de Vries, an early childhood educator and a part-time professor at George Brown College in Toronto. It could take the whole nine months of pregnancy plus parental leave to snag a good spot. Also, de Vries suggests giving the centres a call closer to when you need care—just in case there's an opening.
2. You can share spots. If you need care for a toddler on Monday, Wednesday and Friday, you can ask the daycare centre to find other parents willing to split the week with you, which can save you about $700 per month. Or, if you have two children, you might find part-time care for both for the price of one opening.
3. Ask to drop in. Always ask to come in to observe the centre. If a daycare is too busy for you, that's a bad sign, says de Vries. You should drop in and watch for plenty of interaction between teachers and children and see if they actually follow their philosophy statements.
4. Time out is a red flag. Stand in the corner, time-out—either one is an outdated form of disciplining children, says de Vries. The best way to ensure a child's behaviour improves is to point out logical consequences and to use positive reinforcement. A time-out ban is standard in many daycares, but still, be sure to verify what their stance is. Better yet, ask your child if they've ever encountered it.
5. Non-profit daycares are best. For-profit daycares may pay their workers less or skimp on supplies and quality food. While not always the case, if you're worried about the quality of care, go for a non-profit daycare, which funnels the fees you pay straight to salaries and materials.
---
Read also:
---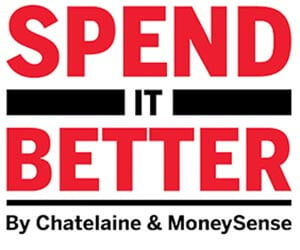 This post is part of Spend It Better, a collaboration between Chatelaine and MoneySense about how to get the most for your money. You can find out more right here.
---