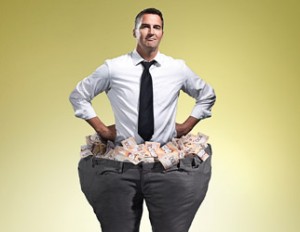 It's no secret that your financial priorities change over the course of your life. In your teens you might save for a car, in your 30s you might save for your kids' education, and by your 40s and 50s you're more focused on your retirement. But to achieve any of these goals you need a solid savings plan. One that keeps you on track for your long-term goals, and one that will see you through any economic downturns that may happen along the way.
Consolidating your accounts is a simple solution, which makes it a good place to start. It'll save you money on fees and reduce the risk of losing track of accounts and incurring charges. Those savings might seem small, but they add up fast.
Of course the key to any savings plan is to start early. That way you can take full advantage of the power of compound interest. "A little bit saved each month starting at age 25 beats a lot saved every year starting at age 50," says Heather Franklin, a certified financial planner in Toronto. "Every day you wait to put a savings plan in place could affect the lifestyle you want."
Following these five essential steps will help you create a successful savings plan:
1. Identify what you are saving for
You can't get to your destination unless you have a road map. Having a clear objective of what you are saving for is the first step, whether it's for a family vacation, a TV or second family car. "People know they have to save, but if they can visualize their financial goals, it really helps," says Sheila Munch, a CFP and owner of Durham Financial in Oshawa, Ont. It also helps to write down each objective with the amount you want to save and a target date for reaching your goal. "Don't rush this part," she says. "This helps ensure you'll succeed."
2. Determine how much you can save
Whether you make $50,000 or $150,000 a year, you need a snapshot of how much you're spending. That's where a budget comes in. Once in place, you can determine how much you can allocate to savings or if you need to rein in your spending. "If 5% of income is all you can afford, start there," says Franklin. "Then increase it to 10% or 15%." If you're unsure how much you should be saving talk with an adviser who can help you build a budget and show you ways to save that you may not have considered, like consolidating or restructuring debt to lower your interest costs.
3. Choose the appropriate solutions
There are many ways to save and invest your money, including savings accounts, Guaranteed Investment Certificates (GICs), mutual funds, exchange-traded funds (ETFs)—the list goes on. The trick is picking the one that works for you. Choosing the right savings vehicle will depend on how much you can save, how frequently you plan to add to your savings, and how quickly you may need to access that money.
For short-term goals, focus on safety and liquidity rather than growth. Savings accounts (including Tax-Free Savings Accounts), GICs and high-interest savings accounts are good options. Picking the right investments for medium-term goals can be more challenging, because you need to strike a balance between protecting your assets and growing them to offset inflation. As a general rule, the more time you have to reach a financial goal, the more investment risk you can afford. More risk means more volatility, but if you have 15 years or more to meet your goals, you should be able to ride out any market downturns.