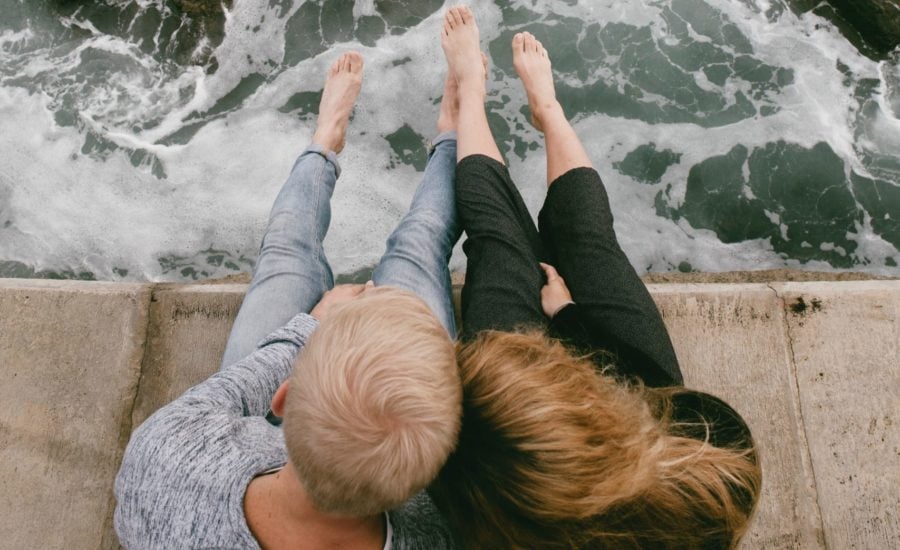 Michelle and Peter both worked in sales, making a combined income of more than $150,000. (Their names have been changed to protect their privacy.) The couple was doing well, financially speaking, and Peter recalls not understanding how anyone would get into so much debt that they could no longer handle repayments. "It was a place I never thought I'd ever be because it was people not managing their money properly. Then it was my turn."
A reduced income wasn't part of the couple's plans. But when Peter became ill in 2013, he was let go from his commission-based job. "He was ill for three years before he could get back to normal and have a full-time job again," Michelle recalls. "It wasn't a good time." 
Even after he recovered in 2016, Peter had difficulty rebuilding his career. "He would get a job and get laid off six months later, have another job for a year and get laid off again," says Michelle. 
While Peter was fighting his illness, the family income dropped from $150,000 to $60,000. He went on short-term disability, then on unemployment benefits (EI), and bills began to pile up. 
"We were the people who would always pay our bills ahead of time, you know what I mean?" Michelle says. "We each had a great credit rating." But with Peter unable to work, and a mortgage, property taxes, utilities and other expenses to cover, Michelle says, "We didn't have any money left over; just enough for groceries We put things on our credit card to help us get by." Peter had other personal debts, as well, which added to the burden. 
Reduced income and living on one income
For any household, going from dual to single income is a financial shock. Nancy Snedden, a Licensed Insolvency Trustee ("LIT") with BDO Canada, often meets couples who find themselves in this situation. Her advice, which can work for anyone who is struggling to pay their bills, is to focus on setting a budget.
"The first thing I tell people when they have a big change in their household income is to revisit their budget and ask for budgeting help if they feel stuck," she says. "For many people, cutting a few expenses definitely helps, but dealing with a 50% drop in revenue is really tough. People often benefit from talking to someone about changing certain aspects of their lifestyle and figuring out how they can get by without using their credit cards."
Budgeting advice starts with figuring out your non-negotiables, such as rent and hydro bills. Then you need to determine how much money is moving in and out of the household. Take a step back and carefully reevaluate your needs and wants. The next step is to look at your debt repayment options and see if you can work with creditors to set a manageable payment schedule until you get back on your feet.