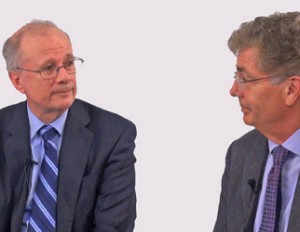 While much has been written about the much ballyhooed "trillion dollar inheritance" awaiting aging baby boomers, actuary Malcolm Hamilton notes in this audio podcast that it's unfortunate that rising life expectancies means such windfalls typically come roughly at retirement age.
There may be a lesson for boomers contemplating their own mortality and the timing of when they pass their own wealth on to their offspring. Hamilton notes that such windfalls may be more welcome earlier in the life cycle when kids are still in debt and trying to find their place in the world.
The noted retirement expert at Mercer's ends with some comments about his relationship with the media and his own pending semi-retirement.
Listen: Boomer inheritances