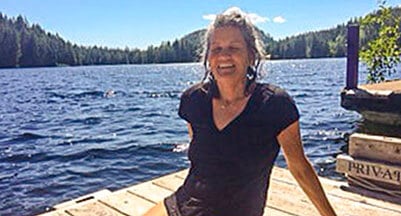 Up until six years ago, Sarah was in full command of her financial health. She contributed regularly to her RRSP and TFSA. She picked stocks. She even cut her advisor loose because he only sold her high-fee funds. But a freak skiing accident changed everything.
The accident forced Sarah to give up her well-paid sales rep position and go on disability. Her recovery has been slow and she has to pay a caregiver $1,000 a month to help her with her housekeeping, personal care and other routine activities. (We've changed her name to protect her privacy.) Physically she looks fine, but she struggles to do anything that requires concentration. "I had a head injury and have a hard time managing my money," she says. Sarah, who is 54, is now on permanent disability and living in a small town on British Columbia's west coast. She's had to relearn almost everything about taking care of herself and rely on the help of friends.
While she has improved since the accident, life still isn't the same. "I have a lot of vertigo," she says. "And even though I look good on the outside, I have a lot of headaches."
Despite ignoring her finances for the past five years Sarah's financial health hasn't suffered. After selling her large home and purchasing a piece of rural land for $200,000, she still has $550,000 left sitting in cash at the bank. Eventually she plans to build on the property, but for now she's content with renting. She also has $729,000 sitting in RRSPs and TFSAs, another $100,000 in a LIRA, plus an additional $20,000 in U.S. cash.
Sarah currently collects $3,200 monthly net in disability payments, which she'll continue to receive until she turns 65. But after that point, she's on her own. In order to maintain her lifestyle, she figures she'll need to generate $7,000 a month from her savings, but she isn't sure if she's on track to achieve that goal.
That $7,000 goal doesn't include the money she'll receive from her CPP and OAS, or the $2,000 monthly from a defined benefit pension plan with her last employer. Why so much? "I really love sailing and do that whenever I can. As I get older, I plan to spend more time on the water. And I still love to ski and do that in the winter. Those are expensive sports to participate in."
At the moment her RRSPs and TFSAs are invested in 15 blue chip and growth stock, which are split between Canadian and U.S. half in U.S. "I have Microsoft, Apple, and Walmart and they've had great returns," says Sarah. "Encana, Chevron, and DreamOffice not so much. Still, I've averaged 15% net in returns for three years so I can't complain."