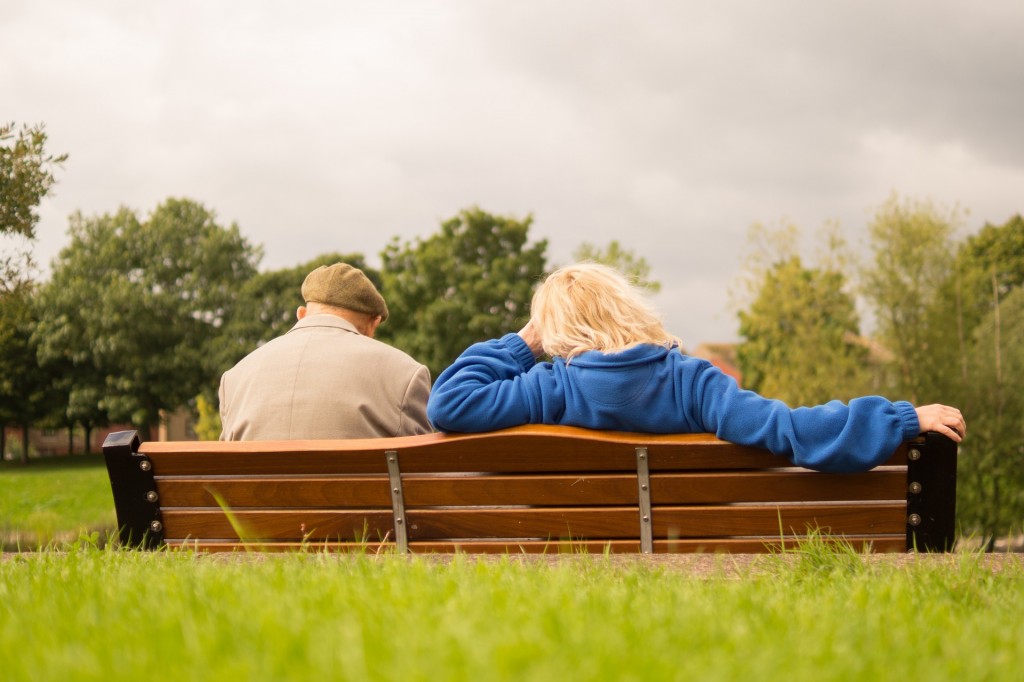 This is the fourth post of Jonathan Chevreau's new column, Retired Money, which will explore smart ways to draw down income in retirement and semi-retirement. 
Just how tough is it for modern retirees to generate a liveable income solely from fixed-income investments? According to BMO Asset Management, 20 years ago a 65-year old wishing to generate $50,000 a year from a bond-heavy portfolio needed almost $1 million. That assumes a "vanilla" portfolio two thirds in bonds and a third in stocks. At a 5.3% yield, it required a portfolio worth $946,846*, according to Robert Armstrong, vice president and Head of Managed Solutions at BMO.
Today, with a similar portfolio generating a yield of about 2.3%, it takes a portfolio of $2,183,271* to generate the same $50,000 in investment income, Armstrong calculates.
There was a time when it was relatively easy to manage clients' bond books, Armstrong said in a recent presentation titled "Successfully Investing in Retirement." Fixed-income investors enjoyed a 30-year-plus bull market as interest rates fell steadily between 1980 and 2016. Over that time, U.S. 10-year treasury yields moved from as high as 13 to 16% to just 1.84% as of May 31, 2016 and were sitting at 1.71% early in June 2016.
Ways to pay less tax in retirement »
That's well under the long-term normal average of 4.83%. In fact, data going back to the 1800s tells us the long-term average for 10-year treasuries has hovered in the 4 to 5% range historically. Over the last 30 years, while there were the odd upward blips along the way, for the most part the trend in rates was steadily down. As a result, "investors expecting to clip coupons idly, while sitting passively on their bonds, face a rude awakening … The risks and returns are not aligning to expectations with falling global yields," Armstrong says.
Of course, now that the U.S. Federal Reserve has raised rates once [from 25 basis points to 50 basis points in December 2015, the first rise in seven years] and threatens to do so again, investors are staying near the short end of the yield curve, knowing that the longer you go out the bigger the capital losses should rates spike significantly higher.
Here in Canada, the Bank of Canada overnight rate has stayed below 100 basis points since March 2009 and the benchmark duration that most Canadian bond portfolios track is 7.5 years as of May 2016. Duration is a measure of risk for fixed-income and is slowly rising in fixed-income portfolios. As it does so, investors become more exposed to potential interest rate hikes: at a 7.5% duration, a 1% rate increase will lead to a 7.5% decrease in the bond price.
Little wonder then that two thirds of retirees are terrified of outliving their savings. That's not an unsubstantiated fear. Canadians are living 25% longer in retirement, according to BMO. For those born before 1972, life expectancy upon reaching the age of 65 was 16 years. For those born after 2012, life expectancy at 65 is another 20 years. In fact, one in ten can expect to live past 100. With that longer lifespan, hidden costs like inflation can become a factor, as can taxes.
Climb into a higher tax bracket and save money »
It's necessary to calculate the real costs of retirement: Armstrong estimates that retirees should expect to spend $2,400 a month on average, or $28,800 a year. The biggest average monthly expenses are housing ($668), bills and living expenses ($581), food ($442), travel ($282), entertainment ($167) and medical ($151.)
But don't forget occasional big-ticket, one-time purchases, like buying a new car or fixing your home's roof. More than half (55%) of Canadian retirees surveyed by BMO in a 2014 Pollara survey bought a big-ticket item costing more than $10,000 after they were retired.
Armstrong's suggested solution to the low-rate problem is to add more equity exposure. Unfortunately, longevity risk grows even as retiree risk appetite falls: few retirees are prepared to take as much equity risk as they did during their working years. Armstrong suggests putting aside between 2 and 5% of the portfolio in cash-like investments to cover expenses over the next six months, plus 8 to 10% in liquid investments maturing between six months and three years.
But the lion's share of the portfolio (85 to 90%) is allocated to a diversified risk-based asset mix for the long term, which BMO defines as three years and beyond. Some of the equity risk can be lowered by using low-volatility investments like BMO's own family of low-volatility ETFs. These (historically) capture about two thirds of the upside of the broad market when markets are rising, but only 50% of the downside when markets are falling. Armstrong may also use put options for sophisticated clients who understand the risk/reward trade-off of creating a "price floor" or insurance for portfolios.
"Just because your clients are retired doesn't mean their savings have to be," Armstrong quips.
Jonathan Chevreau is MoneySense's Retired Money columnist and the founder of the Financial Independence Hub. He can be reached at [email protected].
*His data is of March 31, 1996 and March 31, 2016.