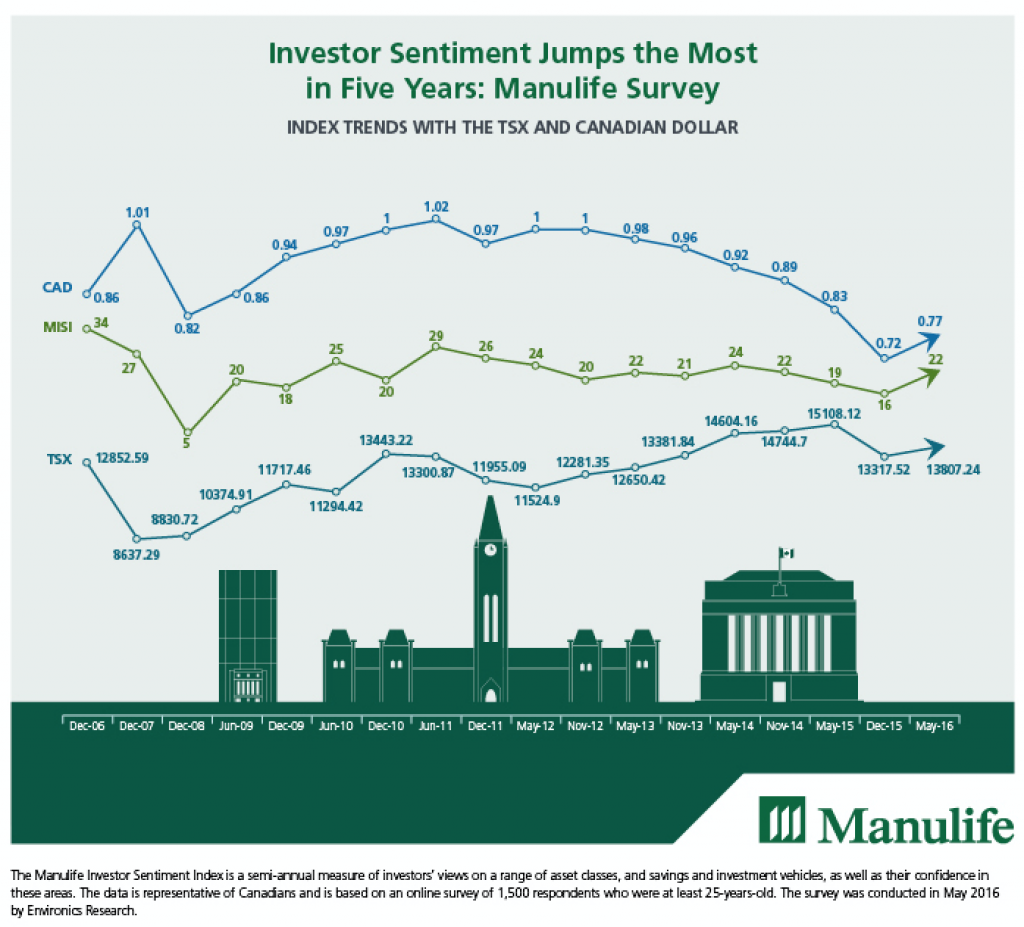 It's amazing what can happen to the markets, and to investor confidence, in a few short months. Almost half a year ago, one of Canada's biggest finance service companies took the Canadian investor pulse and it could only have been described as luke-warm, at best.
Fast-forward and these same investors are reporting a surge in confidence in all investment types—with the largest spike in stocks and fixed income (both increased by 10%).
"Optimism is growing amongst Canadians when it comes to investing," said Philip Petursson, chief investment strategist at Manulife Investments. "As oil prices have rebounded, so has the Canadian equity market and the Canadian dollar. Investor sentiment seems to be feeding off these improvements."
Manulife has been tracking investor sentiment since the year 2000, using a semi-annual survey and is based on investor views on a range of asset classes as well as their confidence in these areas.
According to this most recent survey, 50% of Canadians "feel they are on track with or ahead of their financial goals," while 41% "feel that they will be in a better financial position in two years."