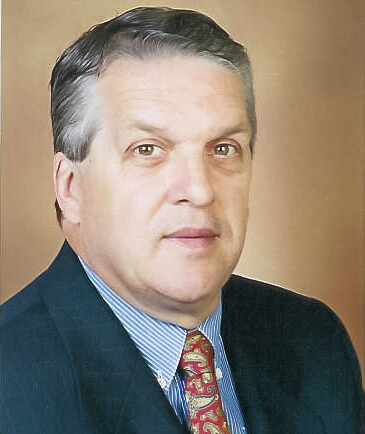 Alain Houle
AGE: 71
PLACE: Montreal
TFSA TOTAL: $84,528
STRATEGY: 100% in 24 stocks picked from the MoneySense Top 200 all-star stock charts
Me and my TFSA
Alain Houle is 71 years old and retired in Montreal with his wife Lynda, 65. He also has a trio of grandkids that he enjoys spending time with. Since 2009 Alain has more than doubled money he's put into his TFSA since 2009. His portfolio now stands at $84,528. (Lynda's TFSA is managed separately by an advisor).
Despite the size of his portfolio, Alain still has quite a bit of unused contribution room available to him. "I've been a bit tight of money the last two years so I have not contributed, but I do plan to catch up next year," he explains. Alain is downsizing from his duplex and moving to a small condo. Once the sale is complete he expects to have about $500,000 in cash, meaning he'll have the means to max out his TFSA and put that money to work.
Alain's approach so far has been pretty affective. According to his Questrade statement, his average annual investment returns have been close to 15%. The better the TFSA performs, the more time he and his wife can spend enjoying life—especially their love of travel. This year, they vacationed in Florida for three months, visited grandkids in New York City and some friends in Halifax. They are also planning a trip to Lebanon in late October to visit his nephew, who is a pilot.
Sign up for our free investing newsletter »
"We are in the stage where we want to enjoy our money now and dipping into the TFSA gives us those extra few thousand dollars we need to augment our lifestyle every now and then," he says.
Alain's strategy is simple. Every year that he made a TFSA contribution he would research the top 100 All-Star Stocks recommended by Norm Rothery and pick a few he thought had good growth potential and provided a nice asset mix. Then, he simply bought them. "I put $1,000 into each stock I chose from the list," says Alain. "And I did this for a simple reason. I really don't want to look at charts and graphs to see my returns. When you have invested $1,000 in each stock you can see pretty easily what the returns have been on your stocks. It's easier to see at a glance and easy to do comparisons."
It's also easy to spot losers. In fact, two years ago Alain sold some of his Bank of Nova Scotia stock and used the extra money for vacationing. "Returns had been poor on that stock for me so I decided to sell some of it and enjoy the money now," says Alain.