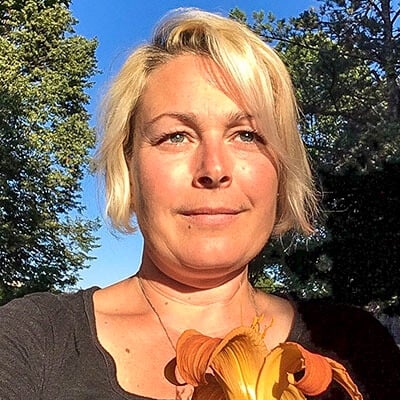 Chris Upton
AGE: 42
PLACE: Toronto
TFSA TOTAL: $5,500
STRATEGY: Savings account
Me and my TFSA
Chris Upton is 42, married and the mom of two young teens. She and her husband have a combined household income of $147,000 annually, which includes part-time income from a summer construction business they run together. "We have very little savings in the corporation, or elsewhere," she says.
Right now, she has a mere $5,500 in her TFSA account and little more in terms of liquid savings. To this point Upton's has been focused on paying down her $260,000 mortgage on her Toronto home. She also has $38,000 on a line of credit to help grow their construction company, although revenue from the business is taking care of that.
Upton struggled to make ends meet over the past few years, but she's getting back on a solid footing. She's on track to make another TFSA contribution—$5,500—in January. While she'd like to use up more of her contribution room, she doesn't think she can afford to save more than $5,500 a year at this point. Her next contribution will bring her TFSA savings up to $11,000.
"I need a plan," she says. "I don't know how to invest and have very little faith in financial advisors because I've been burned before, so I'm hesitant to leave my money with them. But at the same time, I want my money to grow with a minimal amount of fuss. I also don't want to be gauged by fees. I'm busy with our business and really want a simple solution I can do myself in very little time."
Ultimately Upton would like to be in a better position herself in 20 years when she hopes to start her own retirement. "Math is not my strong point but I want to grow my retirement savings through a TFSA," says Upton. "My mother's just started her retirement and hasn't saved much."
Being an only child, Upton knows that she'll likely have to support her mom in some way in a few years. But for now, she's concentrating on her own retirement needs. "I just want to get going on the right path with my TFSA investments. I really want that peace of mind that I'm invested in the right thing."
Pro Tip
Use up your available contribution room and become a couch potato