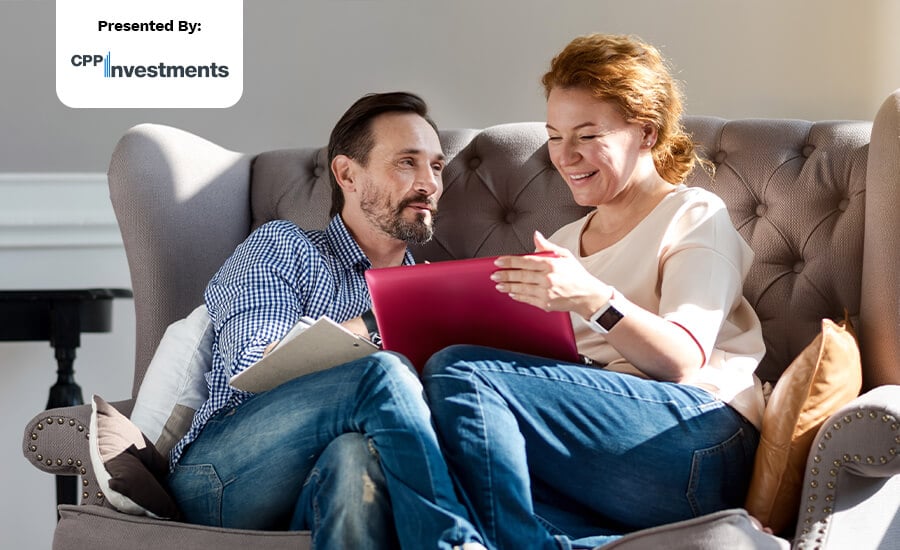 Looking at the returns some investors seem to be enjoying lately, you can be forgiven if you've been questioning the value of your dividend portfolio. Cryptocurrencies have been wild. Tech stocks have been on fire. And companies like GameStop and AMC, the darlings of Reddit trade, have been stratospheric—touching highs of 1,000% at times. 
Canada's best dividend stocks 2022
It may feel like everyone is holding a winning lottery ticket except you, but take a closer look. Many of the high-flying growth stocks peaked in the first few months of 2021 and have since given back large chunks of their gains. There will always be hot sectors to make investors feel invincible. But all too often, they end in an unpredictable and chaotic fashion. 
Dividend stocks may look downright dull next to those examples, but they seldom take investors on the same vomit-inducing rides. Of course, 2020 was an obvious exception. Dividend stocks didn't provide much protection in the early stages of the COVID-19 crisis. Unlike a typical recession where economies gradually slow down, companies experienced a dramatic shift in their business. 
Two years later, things still feel unsettled with new challenges looming. Surveying the landscape ahead, adding a little more boring to your portfolio might not be such a bad thing. Inflation is soaring. Interest rates in Canada and abroad seem poised to begin a relentless march higher. And while vaccines have blunted the devastating impact of COVID-19, new variants like Omicron add an unwelcome air of uncertainty, leading to higher volatility and clouding the earnings outlook for many companies.  
The case for dividend stocks 
With inflation surging, investors are under intense pressure to try and protect their purchasing power. Investors may not have the luxury to sit on the sidelines to wait out the storm. Anyone sitting on cash is taking a risk that inflation will erode their money. Even if inflation is transitory—meaning the high inflation is only temporary—the short-term effects could have lasting implications. 
When inflation was under 2% in February 2021, you could protect your purchasing power with something as simple as a GIC yielding 2.5%. More recently, inflation is close to 5%. And it's been stickier than expected, explains Don Newman, a portfolio manager at Fidelity Investments Canada who oversees $.5 billion across several mandates, including the Fidelity  Dividend and Fidelity Dividend Plus Funds. A pinched supply chain, labour shortages and strong consumer demand are putting additional pressures on prices. There are also signs of wage inflation, which add a new long-term dynamic to the inflation picture. Over time inflation will cool, but it could lower your purchasing power by as much as 10% by the time it does. 
Investors need something to offset that. "Having a portion of your portfolio in a dividend fund or dividend-paying stocks is a good hedge against inflation," says Newman. "The alternatives are not as good as they were a few years ago." 
While central banks have been reluctant to make any decision that could derail the recovery, rate increases in 2022 appear to be a foregone conclusion. Markets are pricing in as many as five rate hikes by the Bank of Canada over the next 12 months. The question is whether markets will respond to the rate increases as they have in the past. 
Typically, rising rates benefit financials because they're able to charge more and it helps to boosts their net interest margins, which is better for the bottom line, explains Michael Giordano, vice president investments at Stone Asset Management Ltd. Cyclicals like the industrial and energy sectors also tend to benefit in this type of environment. On the other hand, debt-laden sectors like real estate, utilities and telecoms may face headwinds as rising rates will drive up their borrowing costs.  
"Those are sort of the hard and fast ways to play," says Giordano, who oversees the Stone Dividend Growth Class, which Refinitiv Lipper recently recognized as the best fund over the past five years in the dividend and equity category. He notes that higher rates could also hinder money flow into the high-growth technology names, adding that many tech companies have already experienced a correction.
A year ago, you could have bought anything down 40%. Even if the business wasn't fantastic, it was unlikely it would continue to trade at such a huge discount, explains Newman. "Now you want to focus on companies growing earnings," he says. 
Dividend-paying stocks are a good place to be right now if you're looking for yield, says Newman. They're not overly expensive and have a reasonable outlook, but you have to look at them on a company-by-company basis. 
Giordano shares a similar sentiment. "You've got to stay disciplined and you got to focus on quality companies," he says. Larger companies that have the ability to pass on cost increases to consumers will be best positioned to survive in this environment. 
For those of you who have been following our dividends coverage over the years, you'll find the 2022 best class is a little deeper, with 14 companies atop the list, eight more than last year. The average yield of the top stocks is another notable change, sitting at 5.07% this year 2022, although that figure is somewhat inflated by the 23% yield on Labrador Iron Ore Royalty Co. The average yield dips to a respectable 3.66% when you take out that outlier. Sure, it's a far cry from the 5.2% average in 2021, but it reflects the recovery. For those still learning the basics, the dividend yield is the annual dividend payout divided by the share price. So, as prices rise faster than the payout, yields will fall.
While you may not find any yields above 5% in the A-grade stocks, half of this group still have yields north of 4%. The fact that the yields are still that high is remarkable, considering how much these share prices jumped last year. And despite the uncertainty of the past few years, many companies we looked at managed to maintain—or even increase—their payouts. 
Sometimes stocks are cheap for a reason. Looking back, it feels like stocks were on a once-in-a-lifetime sale. Kudos if you were able to capitalize on the rally, but prudent investors will likely do well to return to the fundamentals. 
Even though it's more challenging to find quality names at the right price, he feels there is still an opportunity for active investors. "If there ever was a case for active investing, I believe now's the time," says Giordano. "Markets are hitting new highs, but not everybody's participating. It's very important to be in the right sector, in the right names."
Top 100 dividend stocks for 2022
Just because companies were able to preserve their payouts through such a challenging period doesn't eliminate the risk in the future. The Dividend All-Stars was created 14 years ago to try and identify companies that, based on the data, we think are well-positioned to withstand any shocks, but are also reasonably priced. (You can find our detailed Methodology here.)
Here is a summary of this year's A-list stocks:
MoneySense A-Team
| Company | Ticker (TSX) | Indicated dividend yield | GRADE |
| --- | --- | --- | --- |
| Manulife Financial Corp. | MFC | 4.50% | A |
| Canaccord Genuity Group Inc. | CF | 1.88% | A |
| Great-West Lifeco Inc. | GWO | 4.56% | A |
| Labrador Iron Ore Royalty Co. | LIF | 23.44% | A |
| Canadian Natural Resources | CNQ | 4.49% | A |
| Whitecap Resources Inc. | WCP | 3.79% | A |
| Power Corp. of Canada | POW | 4.20% | A |
| Russel Metals Inc. | RUS | 4.30% | A |
| West Fraser Timber Co. Ltd. | WFG | 0.95% | A |
| Canadian Tire Corp.-Class A | CTC.A | 2.88% | A |
| Transcontinental Inc.-Cl A | TCL.A | 4.49% | A |
| B2Gold Corp. | BTO | 3.65% | A |
| Corus Entertainment Inc. | CJR.B | 4.26% | A |
| Westshore Terminals Investment Corp. | WTE | 3.59% | A |
Labrador Iron's dividend, which is closely tied to iron ore prices, shot up when the commodity hit record highs in 2021. The company's share price has since fallen, as iron prices have since come down, driving the yield higher. The indicated yield is calculated by multiplying the last quarterly dividend by four and dividing it by the current share price. If that last dividend payout was higher than what the company forecasts expects in the coming quarters then it could result in an inflated yield.
The B-Team, which performed admirably last year, is also worth exploring. All of the big banks, which all hiked their dividends shortly after we pulled our data, are part of this group.
MoneySense B-Team
| Company | Ticker (TSX) | Indicated dividend yield | GRADE |
| --- | --- | --- | --- |
| Lundin Mining Corp. | LUN | 3.40% | B |
| Aecon Group Inc. | ARE | 4.06% | B |
| Quebecor Inc. | QBR.B | 3.65% | B |
| Cascades Inc. | CAS | 3.39% | B |
| Parex Resources Inc. | PXT | 2.23% | B |
| Crescent Point Energy Corp. | CPG | 2.05% | B |
| North West Co. Inc. | NWC | 4.14% | B |
| Bank of Nova Scotia | BNS | 4.34% | B |
| Toronto-Dominion Bank | TD | 3.39% | B |
| Cogeco Communications Inc. | CCA | 2.80% | B |
| CIBC | CM | 3.91% | B |
| Canadian Western Bank | CWB | 2.81% | B |
| Sun Life Financial Inc. | SLF | 3.13% | B |
| Stelco Holdings Inc. | STLC | $2.66 | B |
| Suncor Energy Inc. | SU | 5.18% | B |
| Stella-Jones Inc. | SJ | 1.67% | B |
| IGM Financial Inc. | IGM | 4.48% | B |
| Enbridge Inc. | ENB | 6.60% | B |
| Algonquin Power & Utilities | AQN | 4.79% | B |
| Linamar Corp. | LNR | 1.03% | B |
| Intact Financial Corp. | IFC | 2.18% | B |
| Capital Power Corp. | CPX | 5.40% | B |
| Yamana Gold Inc. | YRI | 2.64% | B |
| Laurentian Bank of Canada | LB | 3.75% | B |
| Royal Bank of Canada | RY | 3.26% | B |
| Magna International Inc. | MG | 1.94% | B |
| Pembina Pipeline Corp. | PPL | 6.02% | B |
| Bank of Montreal | BMO | 3.02% | B |
| Barrick Gold Corp. | ABX | 1.73% | B |
| Fairfax Financial Holding Ltd. | FFH | 2.38% | B |
| TC Energy Corp. | TRP | 5.61% | B |
| Centerra Gold Inc. | CG | 2.60% | B |
| Atco Ltd. | ACO.X | 4.37% | B |
| Transalta Renewables Inc. | RNW | 4.95% | B |
| National Bank of Canada | NA | 2.70% | B |
| BCE Inc. | BCE | 5.45% | B |
| Onex Corp. | ONEX | 0.42% | B |
| Arc Resources Ltd. | ARX | 3.29% | B |
Note: The data for this year's Dividend All-Stars was adjusted to Nov. 15, 2021. To ensure we captured the true one-year performance, the total returns above are from Oct. 22, 2021.