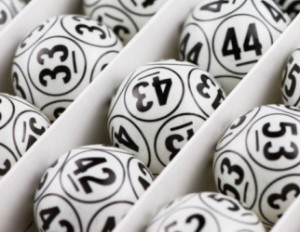 Many of us fantasize about winning the lottery, but if not managed correctly, a big win can turn into a disaster, says RBC Wealth Management Services V.P. Anthony Maiorino. The same goes for anyone who has recently come into a large sum of money — whether through an inheritance, an insurance settlement, the selling of a business or otherwise.
After the $50-million Lotto Max prize went unclaimed last week, more money was added to this Friday's pot of prizes, which consists of 45 separate $1 million payments — totaling a possible $95 million — a record in Canadian lottery history.
If you're lucky enough to hit the jackpot, or even take home one of the million dollar prizes, the most important thing to do is to not make any decisions right away. "You start getting phone calls from anybody and everybody — from charities, from individual people with bad stories who are desperate," and so on, Maiorino says. "You have to learn to say 'no,' or at least 'not yet.'"
It's wise to seek help from a financial advisor, particularly one who deals with high net-worth clients. It might take time to find someone, so you may lose interest by waiting to invest, but if you take your time, you can make sure you do it right, Maiorino says.
Consider the case of the Lotto Max prize: "A capital investment of $50-million invested at 4% yield would result in $2-million in annual income before taxes," Maiorino says.
"Once you know your long-term goals can be achieved, then you can focus on short-term objectives such as upgrading your home or helping out a family member," he adds.
Unlike lotto winners in other countries, where half the prize is often surrendered to taxes, Canadian winners get to keep 100% of the money. When withdrawn from investments, you're only taxed on the income earned, Maiorino says. Still, "if you use the tax act to your advantage, basic planning can make a huge difference."
Even a 1% tax difference can be a large amount of money when working with windfalls such as $50-million, Maiorino says. "Certain types of income, such as Canadian dividends and capital gains, result in lower tax than interest-bearing investments. You can also structure your affairs to split the future investment income with lower-income family members."
Understanding ongoing changes with tax policies and estate law can ensure you're saving as much money as possible, so regular financial reviews are recommended.
Create a budget, remain disciplined and review your will. "Birth certificates don't come with expiry dates," Maiorino says, so plan carefully to ensure your legacy lives on.