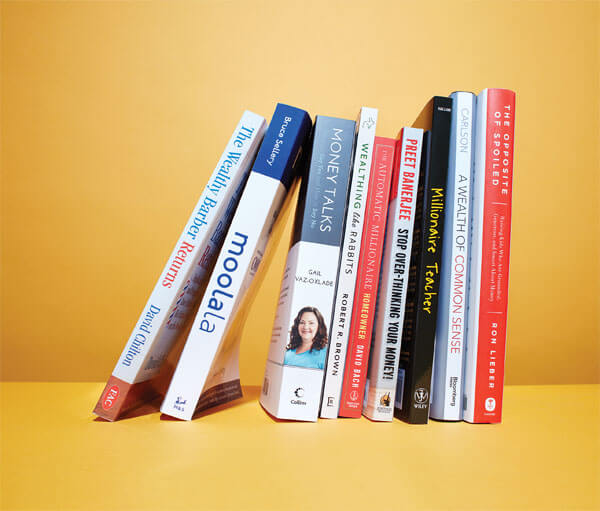 This article was originally published January 2016
You don't need to read dozens of personal finance books, if you want to get smarter about your money. In fact, that might even be bad for your financial health. "One of the things people get crushed by is complexity," says Bruce Sellery, who just happens to have written one of our favourite money books of all time. As far as he's concerned, it doesn't matter which financial vision you live by—simply that you have one. "It doesn't matter which direction you walk in, or if you take a detour along the way, just so long as you keep placing one foot in front of the other." And if you like metaphors like those, you know which book to pick.
1. The Wealthy Barber Returns, by David Chilton
The 10-second take: The first time out, Chilton focused on saving more. Round two is about spending less.
Get it here.
2. Moolala, by Bruce Sellery
The 10-second take: Follow the "Moolala Method": set your goals, develop a plan and stick with it.
Get it here.
3. Money Talks, by Gail Vaz Oxlade
The 10-second take: Ways to bring up money at the dinner table, for folks who were taught not to discuss money at the dinner table.