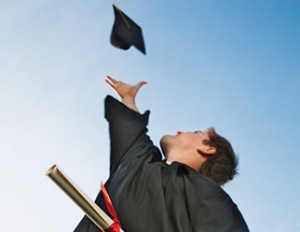 Here are some of our favourite free elective courses to consider taking in your spare time.
The Language of Hollywood: Storytelling, Sound & Color
Wesleyan University
Study at the same school that's produced Oscar winner Akiva Goldsman (writer of A Beautiful Mind) and Michael Bay (director of Transformers).
The American Novel Since 1945
Yale University
Gain new insight into writers such as Jack Kerouac and J.D. Salinger with this Ivy league course.
History of the World Since 1300
Princeton University
Want to say you've studied at Princeton? Award-winning prof Jeremy Adelman walks you through 700 years of history.
Sports and Society
Duke University
Most people sport Duke's white and blue devil just to be trendy, but it can be more than a fashion statement. Anthropologist Orin Starn explores the role of sports around the world.
Introduction to Guitar
Berklee College of Music
Do you want to rock? Guitar player Thaddeus Hogarth, who's shared the stage with R&B acts like the Average White Band, walks you though the basics. You'll even get to submit your recordings to get feedback on your progress. Now that's a real School of Rock.