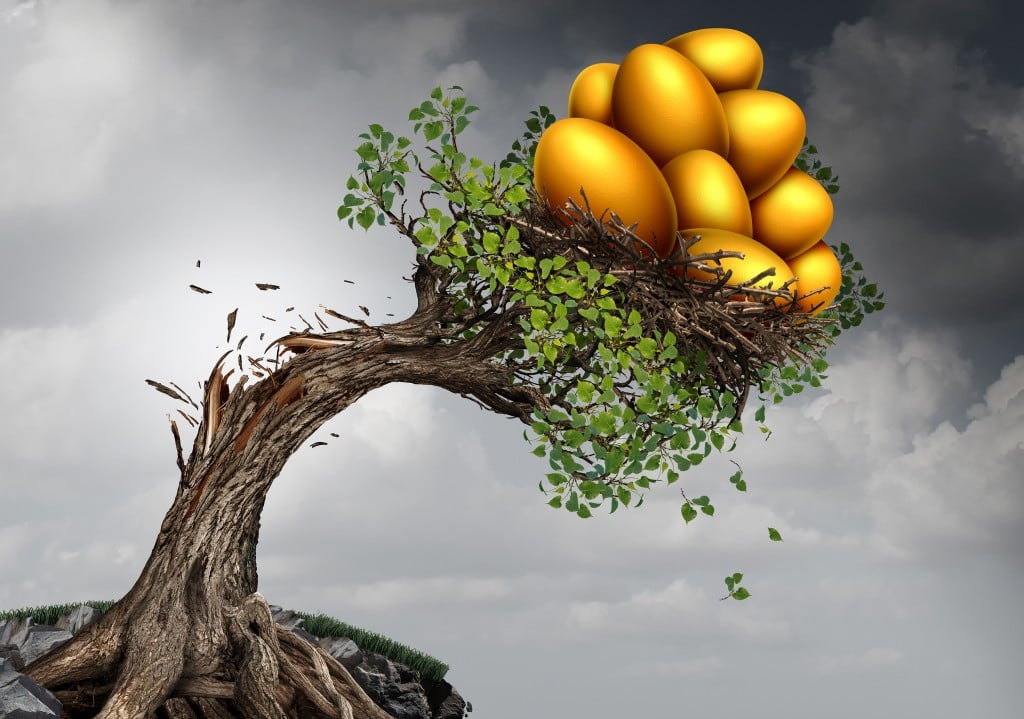 What's the single biggest fear retirees face? Undoubtedly it's the prospect of outliving their money. And as this column has pointed out before, retiring in this second decade of the 21st century poses challenges for just about any healthy person who lacks an inflation-indexed employer-sponsored Defined Benefit (DB) pension plan. We're living longer and interest rates are still mired near historic lows after nine long years.
Any financial advisor will tell you the solution to this dilemma is to stop reaching for minuscule "guaranteed" investment returns from instruments like GICs or bonds, and instead embrace the higher risks—but potentially higher returns—of the stock market. Historically, equities have generated on average a 10% annual return, which means you should be able to double your capital in a matter of seven or eight years.
It's in this challenging environment that I recently read two recently published books that tackle these themes head on. The first is Falling Short, by Charles Ellis, better known as the author of the bestselling Winning the Loser's Game.
Survive the retirement crisis
Falling Short is Ellis's diagnosis of and prescription for surviving what he calls "the coming retirement crisis." He starts by positing what many on-the-cusp-of-retiring baby boomers already suspect: that the "golden age" of retirement enjoyed 30 years ago is mostly a thing of the past. Employers are jettisoning DB pensions in favour of Defined Contribution (DC) plans that put investment risk squarely on the shoulders of workers, and (at least in Ellis's native United States) curtailing retirement health benefits to boot.
The average retirement age for American men is now 64 (my age) and 62 for women. Based on current life expectancies in the U.S. that means the average man will spend 21 years in retirement and woman 23 years. Even counting home equity—which has come under fire as a last-resort retirement plan—most of us won't have enough for two or three decades of retirement, Ellis warns.
Sadly, there are only three options: accept that we are going to be poor in retirement, save more while working, or work longer, which of course means fewer years of retirement. "Those our only options," Ellis writes (his emphasis).
While it may be a bitter pill to swallow, Ellis's solution to the retirement crisis is a combination of working longer and saving more, not unlike my own book flagged in the author bio below. Even then, Ellis suggests retirement may be less lavish than we might hope, and suggests tapping home equity to make ends meet in certain situations.