Ordering a pizza online always involves more work then you expect. First you pick the flour or spelt and the thickness of the dough. Then it's the sauce and baking instructions. And that's all before you pick from a list of 75 toppings.
Unfortunately, no matter how much you try to design the perfect pizza, you discover that too many toppings results in a soggy, undercooked pie. We think endless choice is better, but that's just not the case with pizza. And guess what, it's the same with ETFs.
According to the Canadian ETF Association there are more than 450 exchange-traded funds (ETFs) trading on the Toronto Stock Exchange with more being added on a regular basis. As if that not daunting enough, there are thousands more for to choose from on U.S. and foreign exchanges.
But the average investor needs far fewer ingredients to cook up a portfolio that is as magnifico as a Pizza Quattro Stagioni. How many? You could make the case for building a portfolio of just four ETFs, providing you with a healthy mix of Canadian, U.S. and international equities as well as your fixed-income needs.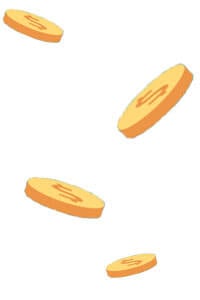 The 2017 edition of the MoneySense ETF All-Stars does just that, providing three recommendations in each of the three major equity categories, plus five in the fixed-income category. Selecting from this short list, either on your own or with a trusted advisor, should be a straightforward exercise.
Regular readers of MoneySense will recognize this as a classic "Couch Potato" approach to investing: Create a simple investible portfolio that can be held for the long term, is broadly diversified, highly tax-efficient and yet carries minimal investment management costs. In effect, this four-fund portfolio is the equivalent of a global balanced fund, but with a much lower cost.
As in prior years, our mandate to the panel was to focus only on ETFs trading on the Toronto Stock Exchange, which simplifies the currency issues that arise if Canadian investors buy ETFs trading on U.S. or foreign stock exchanges. That said, our picks include both ETFs that provide both direct unhedged exposure to foreign equities, as well as some that hedge back into the Canadian dollar (but all still trading on the TSX).
This is the fifth instalment of the All-Stars: the first was published in February 2013. Only three of the 14 ETFs identified in that original report remain on our list. New products and increasing competition have been a win for investors. Nowhere is this more obvious than in the management fees charged by our All-Star funds. A balanced portfolio made up of the original ETFs would have had an MER of around 0.3%. The same portfolio mix comprised of our current ETF All-Star today would have an MER half that amount.