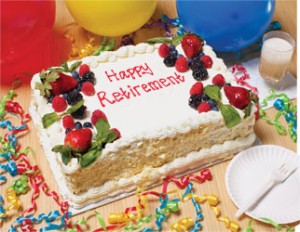 If you're lucky enough to have a pension plan at work, be thankful— it may be one of your greatest financial assets. Yet many employees have only a dim understanding of how their pension plan works and what level of income it will provide in retirement.
Employer-sponsored pensions come in two flavours. Defined benefit (DB) plans promise to provide you with a predetermined amount of money in retirement. If there's a shortfall, it's the employer's responsibility to make up the difference. With defined contribution (DC) plans, your income in retirement is not known in advance: it will depend on the performance of your investments. We'll help you understand both types.
Along your journey toward retirement, you'll face some daunting decisions about how to manage your plan. We'll help you answer all of the most important questions so you can get the most out of your pension. It's worth the effort: with proper planning, your pension can become the cornerstone of your retirement plan, providing you with steady income that will last a lifetime.
Should I join the plan?
If your boss asked you tomorrow if you'd like a raise of several thousand dollars, would you say no? Of course not. Yet that's what people are effectively doing when they decide not to join their company pension plan. "These plans have an employer contribution that you won't get unless you sign up," says Malcolm Hamilton, a pension expert with Mercer. Signing up for a defined benefit or defined contribution plan is a no-brainer, and if you didn't do it when you started with the company, ask your human resources department if you can join now.
With DB plans, private sector employees typically contribute up to 5% of their salary, while public sector workers may put in as much as 10%. This money is deducted automatically from your paycheque, so you're always saving without having to think about it. Your employer also puts money into the plan, and they're on the hook to provide you with a fixed income in retirement, based on your salary and years of service.
With DC plans, the employer puts in money every year, usually matching a percentage of your earnings. A typical plan might allow you to contribute 3% or 5% of your salary, which would then be matched by the employer. As a result, you double your money once you're vested.
Another advantage of DC plans is that they help you take advantage of dollar-cost averaging. By contributing a fixed dollar amount to your funds every week or month, you're buying more shares when prices are low and fewer when they're high. "It's worked to our benefit because we're literally purchasing every month," says Wendy Harrison Bannister, a professional stock trader in East Gwillimbury, Ont., who manages her husband's defined-contribution pension investments.