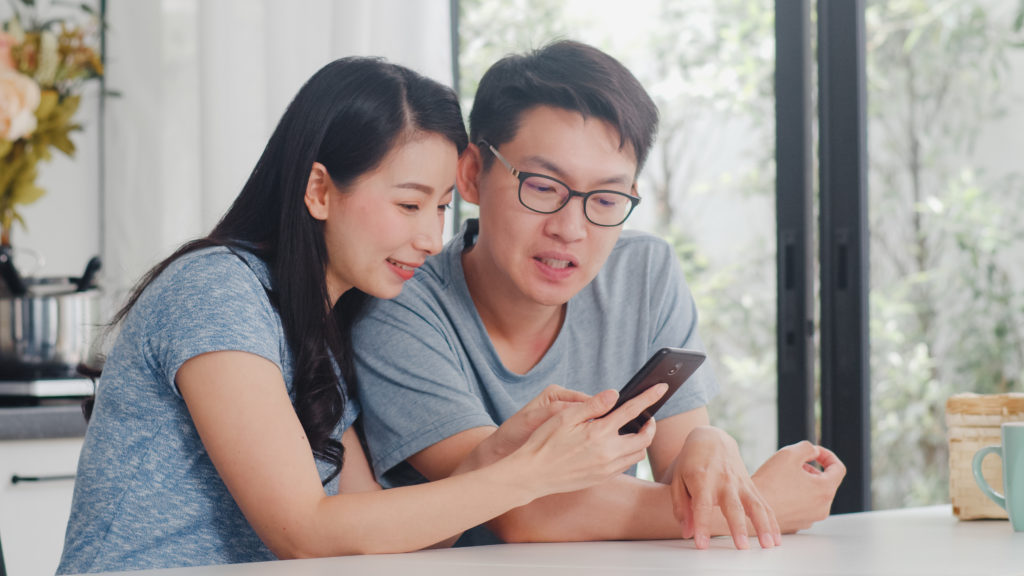 With the exchange rate being what it is, getting paid in U.S. dollars may sound like a dream come true to many Canadians. In fact, there are an estimated 50,000 Canadians who work in the United States alone. Some are permanent residents, while others commute across the border from communities like Niagara Falls and Windsor, Ont. Hundreds of thousands of Canadians operate small companies that do business on both sides of the border, or own real estate abroad. 
But when you get paid in American greenbacks, you need to exchange them for Canadian dollars in order to pay Canadian expenses, from groceries to mortgage payments—and for every $50,000 that you're transferring back into Canadian dollars, you're going to have to pay around $1,265 in currency exchange fees, plus the cost of the wire transfers. When you consider the fact that most Canadian small businesses operate on a 2% to 7% margin, you can see how important these banking charges quickly become. 
As recently as 10 years ago, banks (and non-bank high-fee remittances companies like Moneygram) had the money transfer market cornered, and customers paid the price. On average, Canada's banks charge a 2% markup fee for currency exchange services, plus a $15 to $30 flat fee for the international wire transfer that most customers use. While 2% might not seem like a big deal at first, it doesn't take long to add up.
How to save on fees by using a money transfer company
As trust in Internet commerce has grown, consumers' acceptance of online financial service providers has risen in lockstep, and foreign exchange is no different. 
A money transfer company or a foreign exchange brokerage is a newly-coined term that describes a financial service whose sole purpose and function is to transfer money over borders. The process is quite straightforward for the most part. Here's how it works:
You sign up with a firm of your choice and go through basic compliance paperwork—that is,

a valid ID, proof of address (such as a recent government bill under your name showing your current address), as well as a proof for bank account ownership (which should be easy to get at your branch or online). At times, when sending significant amounts of money abroad, the provider may ask of you to show more details about the nature of the deal—for example, enclose a contract for a property purchase.
You select which currencies you are looking to trade, and the amount to be traded.
You clarify the purpose of the trade and who is the beneficiary of the amount. Being both the sender and beneficiary of any transaction is totally fine—in other words, you can send money to yourself.
You get a quote based on the data you have supplied. When you are working with any good provider, the quote is final, with no hidden fees.
Once you have accepted the quote, you will need to fund the transfer within the next few days (in your domestic currency). That means transferring the funds, as per agreed on the quote, in Canadian dollars, to a domestic segregated bank account, which the money transfer company can legally only use to exchange to foreign currency and transfer to its recipient. The customer will be provided with an estimated completion date, which should be accurate in 95% of the cases, barring unplanned compliance delays or bank holidays in the recipient's country. Once the amount is marked as funded, the money is exchange based on the rate you were quoted for, and sent to its destination.
If you choose the best international money transfer services, for Canadians, you can expect to pay an exchange rate of 0.25% to 0.5%—up to 10 times cheaper than a bank. There are no wire fees of any sort, which saves you an additional $15 to $30 per transaction.  
So, in our previous $50,000 example, you'd end up paying roughly $150, as opposed to the $1,265 you'd pay through a major bank or remittances company. If you transferred that $50,000 in 12 monthly installments, you'd save another $300 on wire transfers by using online international money transfer services.
These companies can also offer guidance on the currency markets that's tailored for your personal requirements. For example, if you were to make any currency exchange with the right timing (when the rate is at its highest point in the designated period), you could save a big chunk of money. That is a free perk provided by the majority of large money transfer companies for clients who need to transfer $5,000 or more.