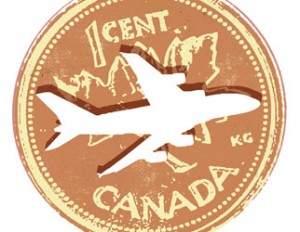 Hotel fees take a huge bite out of any travel budget. But you and your family can sleep for (almost) free if you're willing to get inventive.
Take the vow of poverty. Many monasteries and religious hospices, particularly in Europe, take in guests for a modest fee starting at $35 or so a night. A continental breakfast usually comes with your room. These religious retreats provide a peaceful atmosphere and you don't have to be Catholic to grab a bed. For more information, check out www.monasterystays.com or Google "monastery lodgings" and the country you're interested in.
Trade spaces. You can avoid hotel fees entirely by swapping homes with someone in a foreign country for a week or two. To see who's looking to exchange and when, check out websites such as www.homeexchange.com (US$99.95 a year); www.homelink.org ($130 a year), or www.intervacus.com (US$95 a year).
Be their guest. Hospitality exchanges are networks of travelers who are willing to put up fellow members in their homes for free. The "exchange" part means that those who have hosted others get to stay in the spare bedroom of any other network member when traveling themselves. You can see what's available at www.affordabletravelclub.net. It spans 2,000 members, and charges a membership fee US$65 . If you're a woman, consider www.womenwelcomewomen.org.uk. It has 2,600 members in 80 countries and a membership fee of $75.
Go camping. You can treat your family to swimming, hiking, fishing and marshmallows around the campfire for less than $50 a night at many campsites. The best deals of all? Campsites near big cities. Bruce Armstrong, a 53-year-old Torontonian, took his wife and three kids to New York for next to nothing by staying in a campground in New Jersey. The next morning the Armstrongs drove to the Jersey side of the Hudson River and took a train into the Big Apple. "It was an inexpensive way to show our kids New York," Bruce says.
Bargain for a bed. Surveys by Consumer Reports show that almost half of people who bargain for a hotel room succeed in negotiating a lower rate. For the best rates, call the hotel directly—staff who are on the spot may have more discretion to offer a a deal than a website does. Start by asking for the lowest rate and then do some polite bargaining. Questions such as, "What if I arrive a day earlier? How about a day later? Is there something a little less expensive on a lower floor?" often get good results. If all else fails, simply stating "that's beyond my budget" can work. "Tourism is struggling and hotel occupancy is down considerably," says Patrick Dineen, editor of Travelweek. "There are good deals to be had everywhere. So negotiate."