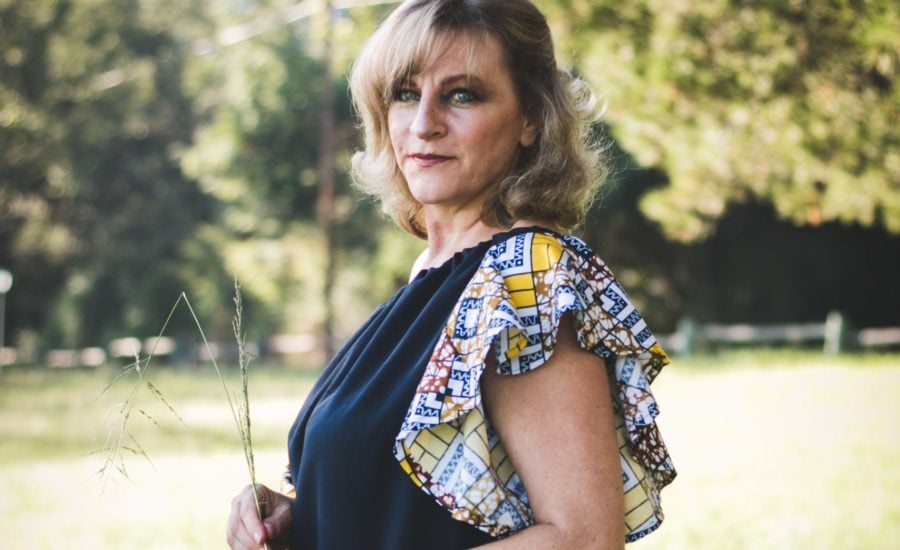 "I think my mother should have named me Struggle," says Jackie (her name has been changed to protect her privacy). "My struggles didn't start yesterday or 10 years ago. l've struggled with finances, romance, challenging children. Everything I've touched seems to have been a struggle." That includes a years-long struggle with debt.
Jackie, 62, from Newfoundland, has managed to endure many obstacles and set-backs throughout her life. But when her financial troubles became unmanageable, she knew she needed to reach out for help. She didn't completely realize how much trouble she was in until she met Yvette A. Power, a manager at BDO Canada in St. John's who's spent her career helping people get control of their finances.
A debt management plan starts with a conversation
When Jackie walked into Power's office in March 2016, she had a mortgage of $189,000, a second mortgage, a loan on her minivan and $58,000 in unsecured credit card debt. 
"When I heard Yvette say $58,000, I actually kind of got sick," Jackie recalls. Jackie had been taking money from her RRSP to cover payments, and she thought that her only option would be to declare bankruptcy. 
"You could tell Jackie was very distraught," said Power, who had good news for Jackie: she had other options. It happens in BDO offices across Canada; people don't always realize that they have options. Power took the time to understand Jackie's financial situation, and walked her through the process of determining the best way to help her pay down her debt.
---
Learn how BDO Debt Solutions can help*
---
The need for credit card counselling and debt relief
Jackie admits that she's always had trouble managing money, "If I want it, I get it and I always seem to borrow or spend beyond my means." Getting married didn't help her financial situation; in fact, after meeting her husband in 1991 Jackie's money problems worsened.
They lived in a two-bedroom apartment and, while Jackie was expecting her second child, her husband brought his mother and niece from overseas without telling her. Because of their newly expanded family, they were forced to look for a bigger place. Her husband was unemployed and Jackie was on maternity leave with her son. "I had to borrow money to buy my son's first case of formula." 
Her mother-in-law ended up in palliative care and died six months after arriving in Canada. Jackie went back to work, knowing that her sole income had to support her family of six. 
"We had no money," she says. "Social services provided the lowest-cost casket [for my mother-in-law's burial] and I had to borrow money for flowers."
It did get better for a few years. Both Jackie and her husband found jobs with a local telecom company and they bought a house and a minivan. Yet Jackie couldn't shake the underlying feeling of doom. "I was waiting for one shoe to drop and, instead, two feet came down." 
Jackie lost her job. Her marriage ended and her ex-husband moved out of the province. Jackie was left with two children and her niece, no income and no financial assistance from her ex-husband. She began withdrawing money from her RRSP in order to cover her expenses. When Jackie went to file her taxes, she found that she owed $16,000 thanks to the lump-sum severance payment from her former employer and her RRSP withdrawals, both of which were taxable. 
Looking for help, she turned to a tax service, which managed to reduce her debt owing to $5,000. 
For a while, everything was going well. She had a new job, a new car and was feeling financially secure so she and her children travelled. 
She used her credit cards to pay for family trips and other items." Jackie was single at 50 and says that her fifties were the best decade of her life. "I do not regret one decision I made in that decade. If nothing else, I have left my children with a lifetime of memories, she says. "I had several credit cards, and the more I charged, the higher limit they would set for me."
Does debt consolidation work for everyone?
During that time, Jackie used her home equity and took out a second mortgage on her home. The interest rate was "through the roof," according to Jackie. 
Even though her mother began helping out financially, Jackie knew she had run out of options and needed help from a debt professional. In March 2016, determined to get her finances back on track, Jackie scheduled an initial consultation with Power at BDO.
Power told Jackie that she wouldn't need to file for bankruptcy. "We walked through the options and came up with an alternative solution to bankruptcy. A consumer proposal was the best solution for Jackie based on her situation at that time."
Debt solutions that consolidate debt*—and are easy to live with
During an initial consultation,  the Licensed Insolvency Trustee ("LIT")  will review your assets, liabilities, income and expenses. If a consumer proposal is the best solution for you, the LIT will file the proposal with the federal government, documenting the amount of debt you will repay (usually a portion of the total debt), how much you will pay each month and for how many months. Once at least 50% of your creditors agree to the proposal, you begin making monthly payments until you've successfully completed your proposal. A proposal can last up to 5 years.
Jackie's consumer proposal was filed that April and accepted by her creditors, who agreed that she would repay less than 40% of her total unsecured debt. She began paying $380 per month for the next 60 months.
Debt management in Canada doesn't have to be embarrassing
 "I should have done this years ago," Jackie says today.
Power admits that many of the people she helps feel the same as Jackie. Fear, uncertainty, and sometimes even feelings of shame, can prevent people from seeking help sooner. Many people also have misconceptions about what happens during a consumer proposal. You won't lose any of your assets, including your home, car and RRSPs, which is one reason that a consumer proposal is now a common alternative to bankruptcy. You can keep what you own. 
Filing a consumer proposal will appear on your credit report for a period of time, which can lower your credit score. However, Power points out that if you are currently missing payments, that can also damage your score. The good news: during the consumer proposal process, you will learn valuable budgeting and money management strategies that will help you rebuild your credit over time. 
Finding a solution for unmanageable or overwhelming debt can have a positive effect on all aspects of your everyday life. "Once they've successfully completed their proposal, most people come back to me and say that they feel so much better—physically and emotionally. Their relationship with their spouse and their family has improved. Even their work life is better," she says.  "The biggest hurdle is picking up the phone." 
A University of Nottingham study found that people who struggle to pay off debt are twice as likely to suffer from mental health issues, including anxiety and depression. Arguments about money were "the top predictor of divorce" among couples, according to a 2013 another study from Kansas State University.
Jackie has made great strides towards financial wellness in the past few years. She is a year away from completing her five-year consumer proposal. She has a job, her children are doing well and she even bought a new car this year at a reasonable rate.  
Jackie is glad she went through the consumer proposal process. "I have definitely learned a lot about how to manage my money. I have a budget now and I make sure that I use credit only when I can repay it within a month or two. I don't want to be faced with debt management problems again." She pauses for a moment and says, "It's a really good feeling to have control of my finances."
This article is presented by BDO Debt Solutions, as part of the guide: "The New Normal: Take control of your finances and debt."
What does the * mean?
Affiliate (monetized) links can sometimes result in a payment to MoneySense (owned by Ratehub Inc.), which helps our website stay free to our users. If a link has an asterisk (*) or is labelled as "Featured," it is an affiliate link. If a link is labelled as "Sponsored," it is a paid placement, which may or may not have an affiliate link. Our editorial content will never be influenced by these links. We are committed to looking at all available products in the market. Where a product ranks in our article, and whether or not it's included in the first place, is never driven by compensation. For more details, read our MoneySense Monetization policy.