Q:  I want to know how to avoid paying tax on a land sale. In 2000, I bought 100 acre parcel of bush land for $30,000. At the time I didn't own a home; I was renting. In 2003 I bought my first home and then sold it in 2008. I have not owned a home since 2008; renting the entire time. Now, I'm considering selling the land so that I can buy a house. If the land is worth $150,000 today, how would I calculate capital gains tax owed?
— Farah, Vaughan, Ont. 
---
Ayana Forward is a Certified Financial Planner with Ryan Lamontagne Inc. in Ottawa: 
Unfortunately, if there was no housing unit on the land, the principal residence exemption cannot be used.
Your capital gain is the selling price ($150,000) less the adjusted cost base ($30,000). Your capital gain would therefore be $120,000, of which 50% is taxable.

Ayana Forward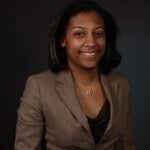 is a real estate investor who also holds the Certified Financial Planner (CFP®) designation. Ayana is fee-based Financial Planner with Ryan Lamontagne Inc in Ottawa, ON.