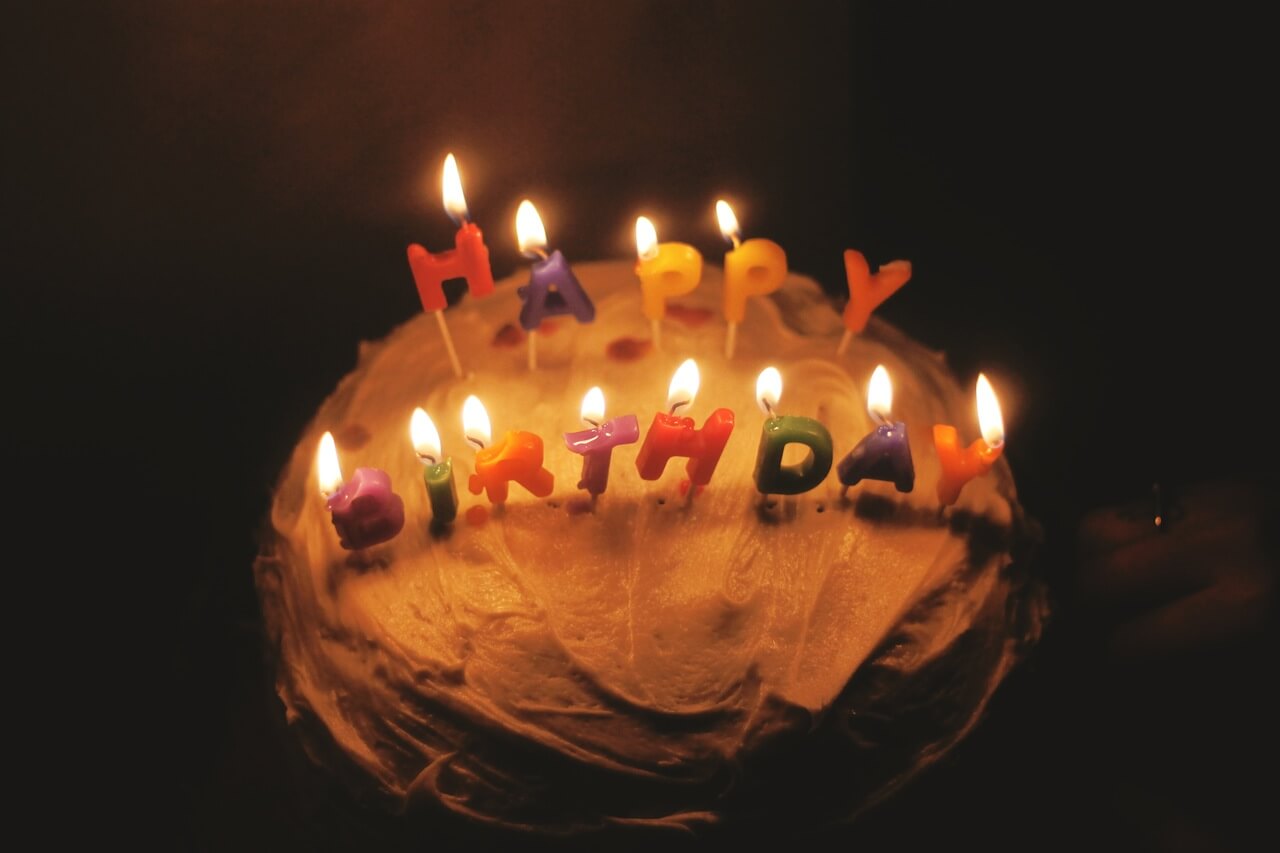 What's better than free stuff on your birthday? My daughter Laura discovered that earlier this year as birthday packages from retailers full of cool products appeared at our door the week of her birthday. This got me thinking about how many retailers actually offer birthday freebies.
The answer? There are dozens of retailers and restaurants giving away free stuff to customers on their birthdays. To claim some of that booty, you'll have to register online to their newsletter or loyalty program, while for others, no extra effort (apart from showing up and maybe flashing your I.D. as proof that yes, it is your birthday) is required.
Here are a few birthday freebies you should consider getting your hands on this year. Just check for a location near you. If you plan it right, your birthday could be worth $100 or more in free gifts. Here's some to consider going after:
At What a Bagel outlets in Toronto, if you buy 6 bagels ($5) you get a second half dozen for free. All you have to do is show your photo I.D.
Love ice-cream? Then sign up for the Marble Slab Creamery newsletter online and they'll send you a coupon that you can redeem for a free regular ice-cream cone.
When you sign up for Booster Juice's email newsletter, you'll receive a certificate for a free birthday smoothie.
If you join Jack Astor's Bar and Grill loyalty program online, you'll get a free birthday dessert.
Sign up for the Denny's loyalty program and you'll get a free Grand Slam Breakfast on your birthday.
Red Robin Gourmet Burgers and Brews in B.C. and Alberta offer you one free gourmet burger (they have 24 different types) on any day of the month of your birthday.
At East Side Mario's, they let you spin a wheel and win a prize on your birthday.
Celebrate your special day at Boston Pizza with a complimentary dessert. Sign up on their website.
Join the birthday club at Baskin Robbins and get a free 2.5 oz scoop on your birthday.
Just register your Starbucks card with MyStarbucksRewards at starbucks.ca and enjoy a free birthday reward (either a drink or treat) of your choice.
Get a free mini cosmetic from Sephora on your birthday by signing up for a Beauty Insider membership on their website.
Visit Timothy's for a free baked treat, usually a muffin.

Medieval Times Dinner & Tournament in Toronto wants you to experience 11th Century Spain—complete with horses, knights and even a castle—for absolutely nothing. Birthday boys and girls get free admission.
Get 50 free Swagbucks on your birthday.
Shopper's Drug Mart will give you a coupon for 8,000 Optimum points. You can also get a free makeover or beauty consultation (update your profile with your birthday and you will be emailed this coupon).
Stop off at 7-Eleven for a free small Slurpee on your birthday.
Get a free cookie at Quizno's with the purchase of any sandwich as long as you present the email printout that they send to you around your birthday. Join the club.
The Keg serves up a free slice of Billy Miner pie.

Sign up for the Hooters fan card and you'll get a certificate every birthday for a free lunch or dinner.
Olive Garden restaurants give free desserts on your birthday.
Free cup of tea at David's Tea when you sign up for their Frequent Steeper loyalty program online.
If you join the Menchie's Frozen Yogurt "mySmileage" loyalty program, you'll get a $5 birthday credit (for use within two weeks of your birthday).
Tucker's Marketplace will give you a free meal on your birthday. Must show I.D.
If you sign up for Tony Roma's email club online, you'll receive a free, regular-priced entree up to $15. Valid I.D. required.
Join the Pancake Revolution at IHOP and receive an email for one free order of Rooty Tooty Fresh 'N Fruity Pancakes OR one free order of their regular pancakes (no combos). You'll need to sign up online and bring a valid I.D. card.
Sign up as a member of the Mandarin Chinese buffet and they will give you a birthday coupon so you can receive a free meal on your birthday, as long as you have three or more paying adults with you. You must show your Photo ID to validate the date and the coupon can be used a few days before or after your birthday.
Wok of Fame offers a free meal on your birthday with a valid I.D. card
Free pizza and pop at Pizza Pizza locations in Ontario and Quebec for kids 12 and under. To qualify, enrol your child online as a Pizza Pizza Kids' Club member by the 15th of the month prior to their birthday. They'll get the free meal when they present the birthday card before it's expiry date.
Receive a coupon from Red Lobster for a free slice of cake on your birthday by signing up to become a member. You have to sign up at least seven days before your birthday to get the birthday coupon
Get a free kids' meal at Swiss Chalet for your child up to the age of 10. And adults can get a free dessert on their birthday, too.
Do you know about a birthday deal that we missed? Tweet us @MoneySense and we'll add it to the list.
*Availability may vary depending on location
A previous version of this article incorrectly stated that you receive 55 Swagbucks on your birthday. You actually receive 50. 
---
Read also: