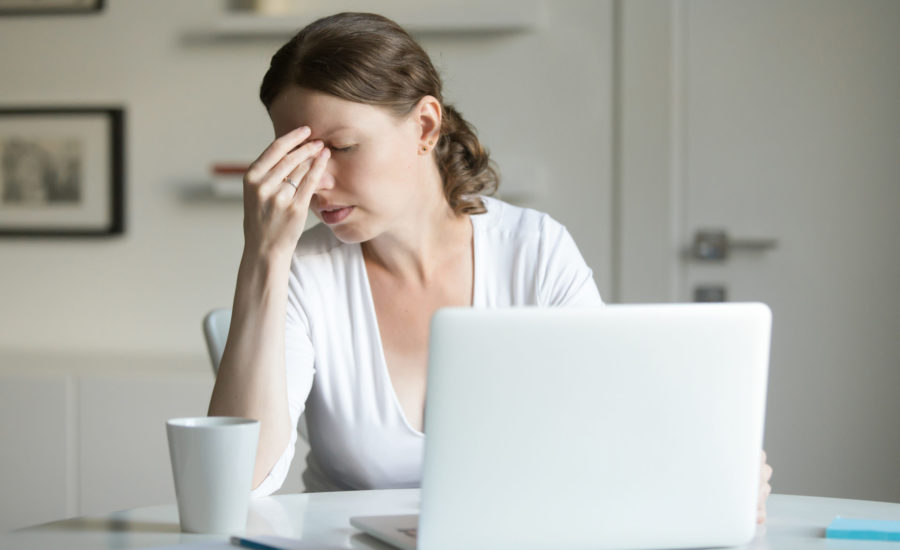 Whether it's a trip you booked months ago, or a last-minute deal you snagged when news coverage of the coronavirus was still just a faint rumble, travelling at this time is not an option. The Canadian border is now officially closed to all but essential travel, so that trip to Cuba will have to wait. 
In the meantime, if you booked a trip that was supposed to happen in April or May—or even beyond—and are afraid of losing everything you paid for, don't worry: I got you. Together, let's look at what can be done to get the refunds you need or at least postpone your trip to when it will be safer to travel again. 
Flights
Will you be able to get a refund on your travel booking? The first step is to check whether the airline you booked with will issue a refund during this global pandemic. If it does, great! Problem solved. If it doesn't, don't panic. 
Some major airlines, like Delta, will automatically transform your flight into credit that can be used in the future; some require you to take a certain action to ensure your travel booking can be transferred to a future date.  
It's up to you to check with the airline you booked with. A good place to start is on their website (especially because there are long wait times to reach representatives via phone).
You're very likely to get some kind of compensation. 

For example, Air Canada has posted this message on their website: 
"If you made a flight booking before March 31st, 2020, and you want to cancel it, you can do so with no cancellation fee. You will receive full credit, which you can use towards future travel. This credit is valid for travel before March 31st, 2021." 


Whether you can reasonably expect a refund is a bit, well, up in the air, as the duration of this shutdown, and its economic consequences on both airline customers and the airlines themselves, fall into question. 
Under normal circumstances, the Canadian Transportation Agency's Air Passenger Protection Regulations require airlines to refund your airfare, plus an inconvenience fee, if your flight is cancelled for a reason that's within the airline's control—for example, consolidating two flights into one for the sake of efficiency.
However, the COVID-19 pandemic is happening outside anyone's control, and while the CTA is still your go-to resource in the case of a dispute with an airline, its website states:
"On the one hand, passengers who have no prospect of completing their planned itineraries with an airline's assistance should not simply be out-of-pocket for the cost of cancelled flights. On the other hand, airlines facing huge drops in passenger volumes and revenues should not be expected to take steps that could threaten their economic viability.
"While any specific situation brought before the CTA will be examined on its merits, the CTA believes that, generally speaking, an appropriate approach in the current context could be for airlines to provide affected passengers with vouchers or credits for future travel, as long as these vouchers or credits do not expire in an unreasonably short period of time (24 months would be considered reasonable in most cases).
"The CTA will continue to provide information, guidance, and services to passengers and airlines as we make our way through this challenging period."
Accommodation
As with air travel, hotels' and other accommodations' policies on cancellations, rescheduling and refunds vary. Reports indicate that most places are issuing refunds and closing down until further notice. In fact, people I spoke to who had a trip booked in the next few weeks told me that their hotel cancelled on them, so there was no action needed on their part.
If your hotel doesn't make the first move to cancel, it is advisable to call them as much in advance of your planned stay as you can to let them know that your flight was cancelled and that you won't be able to travel. Always be polite and friendly when you get a representative on the phone; that will increase your chances for a refund and great treatment in return.
If you made hotel reservations through Booking.com, start by contacting the property you booked with directly, to see if they can set you up with a refund, or give you a credit to use at a later date; Booking.com requests that you try going this route as a first step. However, if you don't have any luck dealing directly with the hotel, reach out to the Booking.com Help Center online. (I've had several problems with properties I reserved on Booking.com in the past, and when there were misunderstandings, concerns or issues, Booking.com's customer service team always helped to resolve them.)
If you booked through Airbnb, take comfort: They announced in March that all bookings with check-in dates of April 14 or sooner can be cancelled and refunded without fees or extra costs. 
Bookings through Expedia, CheapTickets and other aggregators
Aggregator sites have been pretty lenient during this pandemic. 
If you booked through Expedia, you'll need to fill out this form to get a refund, whether it's for a flight or a hotel. If your airline doesn't want to issue a refund directly, but you booked through Expedia, it's worth clicking their Contact Us button and asking if they can help.
Here is a list of specific cancellation and refund measures, based on the country where you were going to travel to. 
Vendors who refuse to refund or reschedule
If you find yourself faced with travel or accommodation provider that isn't playing fair, reach out to these organization, which exist to are companies exist to help you in unpleasant situations, including: TICO (Travel Industry Council of Ontario); and the Travel arm of Innovation, Science and Economic Development Canada.
Final word
As worried and stressed as you may be right now, please remember that customer service representatives, at the end of the day, are just people. And right now, they are likely even more stressed and concerned about the current situation. The calmer and kinder you are, the bigger your chances of getting your refunds promptly.
There is no other way to put it: this is a terrifying time to be alive. It's safe to say that no one ever imagined 2020 would start with a global pandemic that is taking the world by storm and infecting people every day. But we can do something to reverse this: we can self-isolate, follow what health officials say, and protect ourselves and others. Staying home is the right thing to do. Remember that you're very likely to get your money back, and tick that amazing trip off your bucket list later this year.
MORE ABOUT TRAVEL STRATEGY: