In our April 2016 issue of MoneySense, we introduced you to Lindsay Tithecott, a 29-year-old who is trying to pay down debt, build up savings and buy a larger condo. Throughout the year we'll be giving her a financial challenge every two weeks to help her get her finances in tip top shape. She's already been challenged to cut her fitness expenses as well as to determine if she should prioritize debt-repayment over saving. Lindsay's third challenge was all about condo-buying and the various aspects associated with that process.
Challenge No. 3 — An update

Over the last couple of weeks, Lindsay has done some legwork and gone to a competitor bank to find out how large of a mortgage she'd need to purchase a two-bedroom condo in Kamloops, B.C. She's also learned about the costs of CMHC mortgage insurance as well as large a mortgage she'd be eligible for.
Lindsay talked about her experience in the video below and then we had experts give her some clarification and advice.
What the experts say
While Lindsay is anxious to buy a larger condo, financial planner Heather Franklin doesn't feel Lindsay is in the position to take on a bigger mortgage. "She really needs to bring down her personal debt—both on her line of credit and bank loan—before she considers signing up for a bigger mortgage and all the extra associated costs of a move," says Franklin.
Rob McLister, owner of RateSpy.com isn't surprised that Lindsay was offered a larger mortgage loan amount by a competing bank but says Lindsay's willingness to close down her untapped $29,000 line of credit could have something to do with it. "If Lindsay was paying out her line of credit with the new mortgage, the underwriter might have wanted to mitigate risk by asking for the credit line to be closed," says McLister. "Some lenders require account closure as a matter of policy on debt consolidations," says McLister.
For many home buyers, paying down and closing a credit line may improve the borrower's total debt service ratio, a key metric that lenders use when deciding whether to approve a loan. By paying off the line of credit, their debt-to-income ratio drops and this increases the amount they can borrow on a mortgage. (For more on how debt ratios work, go here.) "If a lender is unsure of whether a borrower will manage credit sufficiently, it's not unheard of for them to ask that a revolving credit account be closed," says McLister. "Lenders, especially banks, have internal guidelines to determine if they want to give a mortgage and often they will give them a higher mortgage amount knowing they would be less able to rack up debt if they didn't have that dormant line of credit."
In general, a strong credit profile and reasonable debt ratio are equally important if you want the best mortgage rates and terms. The best mortgage options go to those with a credit score about 700. If you score dips below 680, it gets harder to qualify for the best rates and returns.
In most cases, cancelling cards isn't a great idea. It reduces the average age of your accounts, and the credit bureaus prefer to see long-established accounts. If you have no debt, then credit utilization is not something I'd worry about.
As for debt ratios, here's a rule of thumb. As long as: 1) your monthly obligations are less than 39% of your monthly gross income, 2) you're buying a marketable property, 3) your credit is strong and well established and 4) your income is stable and provable, then you'll typically qualify just fine. Here's more info on how your credit score affects your mortgage application.
In Lindsay's case, there would be an added cost. "If her down payment is less than 20%, she will have another cost—CMHC mortgage insurance. Since Lindsay only plans to make a 10% down payment, that will add about $3,500 to her new mortgage—a hefty amount. "The CMHC mortgage insurance premium coupled with increased monthly mortgage payments would squeeze Lindsay's cash flow worse than it does now, and the $26,000 in line of credit and car loan debt would really constrain her lifestyle in the coming years," says Franklin. It's for those reasons that Franklin recommends that Lindsay spend the next two years paying off her line of credit and avoid buying a bigger condo until that's done. "She's only 29 years old and with a couple of more years of getting her finances in order, she'll be in great shape to move up in the real estate market." 
---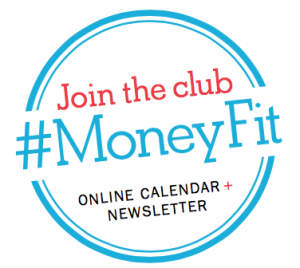 Embark on your own money makeover. Join the Money Fit Club to curb spending, boost your earnings, lower your taxes and more!
Learn to tone your money muscles all year long with our interactive calendar and sign up for our weekly newsletter for advice straight to your inbox.
---