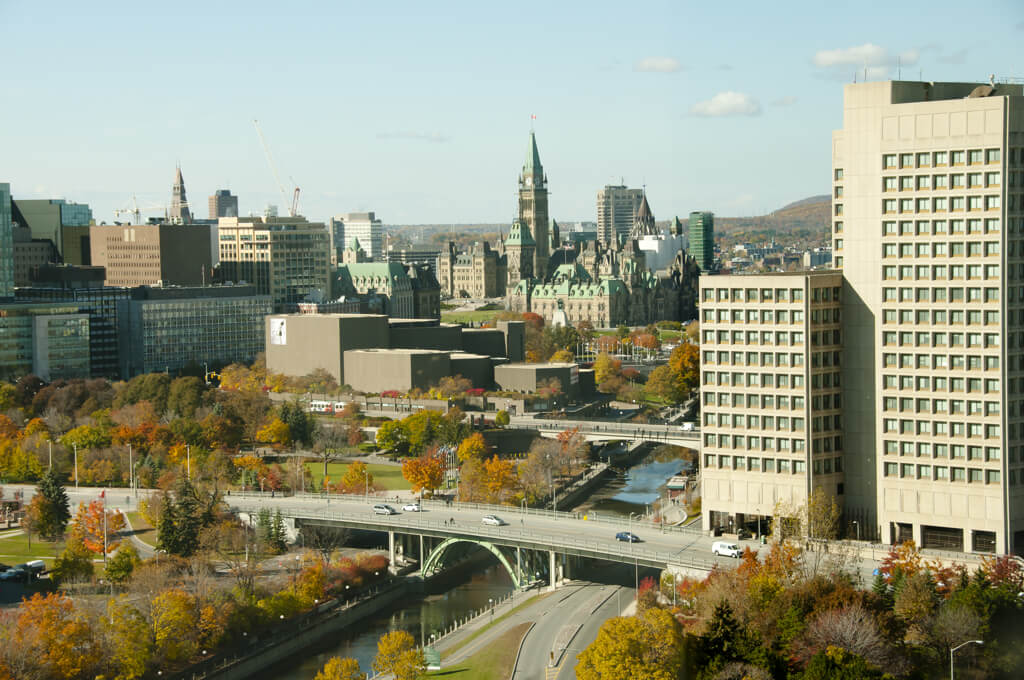 C I T Y   D E T A I L S
Few real estate markets in Canada can offer the diversity of areas you'll find in the Ottawa region, which ranges from urban homes to riverside cottages. Our neighbourhood ranking for our nation's capital (included in this package for the first time) encompasses all of the areas of the Ottawa Real Estate Board. It's a vast area that stretches south of the Ottawa river, east to the Quebec boarder, north of the St. Lawrence and as far west as Perth. In total, we capture data on more than 360 neighbourhoods.
You might be surprised to see that the average price of the top 25 neighbourhoods is slightly higher than the city average itself. But where some of these neighbourhoods lose a few marks for value, they more than make up for it in when you consider price momentum and the livability factor. This reinforces the notion that buying an area based on price alone isn't always a sound investment. Whether you're looking for something close to some of the city's trendy hotspots or something more bucolic you'll find it in the list below.
Ottawa at a glance…
| | City | Top 25 |
| --- | --- | --- |
| Average Neighbourhood Price | $387,068 | $399,404 |
| Median | $354,490 | $346,071 |
| Max | $1,358,857 | $1,012,700 |
| Min | $83,000 | $193,013 |
| Below $500K | 80% | 96% |
| Average 1-year return | 2.8% | 10.2% |
| Average 3-year return | 9.6% | 22.0% |
| Average 5-year return | 3.4% | 13.5% |
| Realtor grade (out of 5) | ★★★ | ★★★ |
Ottawa's top 5 neighbourhoods
1. Constance Bay (Carp, Dunrobin, Huntley, Fitzroy & Area)    
There aren't many places where you can feel like you're always at the cottage and still be minutes from work, but that's what you get in Constance Bay, says Kris Sherry, with Re/Max Hallmark Realty Group. Constance Bay is just 20 minutes north of the tech cluster in Kanata. While Constance Bay was once predominately a cottage area, owners have been converting the properties into four-season homes. The homes here are smaller but you are right on the water, says Sherry. It really appeals to the type of person who embraces a recreational lifestyle but doesn't want to spend the money to buy in one of Ottawa's more established waterfront neighbourhoods closer to downtown, she says.
2. Carleton Square (Ottawa)     
The biggest selling feature of this neighbourhood is its proximity to Carleton University. A number of properties in this area are student rentals, says Matt Richling, with Re/Max Hallmark Realty Group. This area appeals to investors in particular because these houses tend to be cash flow machines, he says. It's close to downtown, near the city's only beach and has great public schools, which makes Carleton Square appealing for families, says Richling.
3. Fringewood (Stittsville, Munster, Richmond, Goulbourn Township)
Tucked behind an industrial area and newer subdivisions, Stittsville isn't a neighbourhood that jumps to the top of many people's search areas. "It's a very small subdivision, and not a fancy one," says Tracy Robillard with Re/Max Hallmark. But if you're looking for a bit more space and willing to put in some sweat equity then this area has some appeal. Homebuyers can get a 1,200 sq. ft. bungalow here for under $300,000 on a good-sized lot, she says. While there aren't a lot of amenities directly in this neighbourhood, Robillard says that's not a big negative since Stittsville residents benefit from all the amenities in Kanata, which is nearby.
Photo gallery: Top 25 Ottawa neighbourhoods »
4. Ottawa East (Ottawa)           
Ottawa East has a similar makeup to the popular Glebe neighbourhood. It's not as prestigious as the Glebe, although it's starting to change, says Robillard. Local amenities like restaurants are one of the things lacking within the boundaries of this neighbourhoods, but they are still within walking distance. That's not necessarily a bad thing if you're budget-minded. A 10-minute walk could save you $100,000, she says. Many of houses are war-time era homes, although you will start to find larger, historical homes as you get closer to the canal.
5. Plantagenet (Rockland, Russell, East Quebec Border)     
Plantagenet likely isn't an area where you'd look if you work in Ottawa, given the commute. But if you are hoping to stay in the Ottawa region and looking for value and the potential for some price appreciation then it's worth adding this to your list. "It's very much a country setting," says Joanne Labelle with Re/Max Affiliates Brokers. It's particularly nice if you're able to find a home along the river that runs through town.
Realtor picks: It's a tie
Glebe, (Ottawa East & Area)
Landsdowne Park is one of the best things to happen in this city in a long time, says Robillard. Landsdowne Park only opened in 2015, but it's become a major attraction in the city, mixing restaurants and entertainment venues with heritage buildings and green space. It's also where the Ottawa Redblacks call home. That has all further raised the long-time appeal of the Glebe. "It's got everything you need as well as lots of park space," says Robillard.
Centre Town, Golden Triangle
If you don't enjoy spending time in a car, then you will want to focus your search on Centretown. "It's within walking distance to everything," says Robillard. It's also close to the university, but the higher-priced homes in Centretown tend to keep students out, she adds. House hunters searching in this area can expect to find a lot of smaller century homes, that top out at 1,700 sq ft. The make-up of this area is similar to the Glebe, say Robillard. Click here to learn more about Centre Town, Golden Triangle.
Photo gallery: Top 25 Ottawa neighbourhoods »
Where they land on a map
Tap or click to see where to find the top five Ottawa neighbourhoods and this year's realtor picks.
✪

Realtor pick
Top 25 Ottawa neighbourhoods ranked
Click here to see the full ranking of Ottawa neighbourhoods.