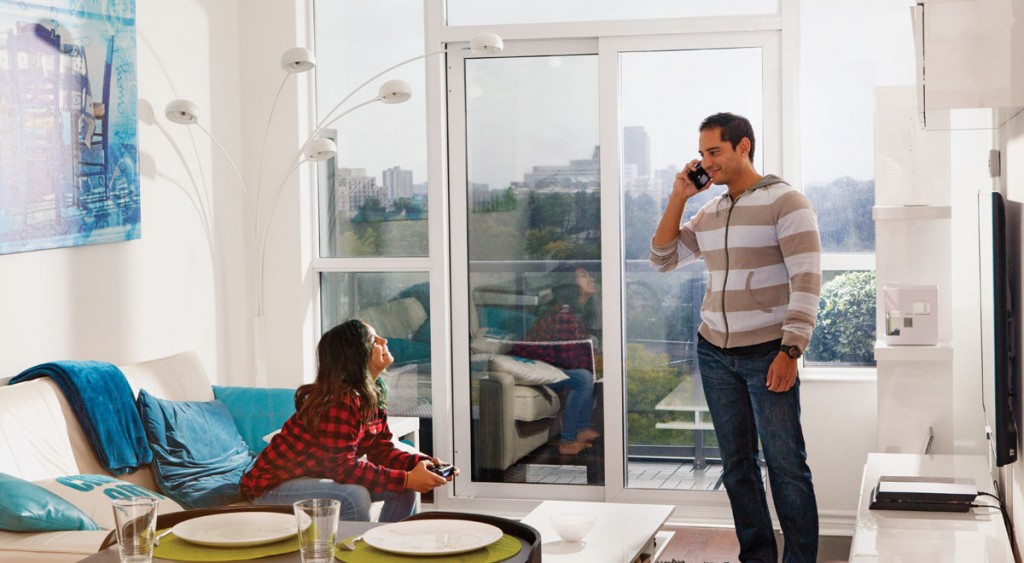 "This year. I'm buying a home."
This was the mantra that kept Jason Arias going in the few years after the Toronto firefighter had finalized his divorce. Part of his motivation came from the fact that he was living in his parents' basement. The bigger reason was his daughter. "I needed my own space and a place that my seven-year-old daughter could call home." But there was a problem. A big problem. "I just couldn't afford anything in the city," recalls Jason. Worse still, the typical solutions such as moving further out of the city or buying a smaller place weren't really options. "My daughter's mom lives downtown and I didn't want to move so far away that I couldn't be a big part of my child's life." Yet, every time he checked out a downtown condo he just couldn't make the math work. "I could maybe afford a one bedroom but even then the $500 to $700 extra in monthly maintenance fees were outrageous." And renting seemed absurd to Jason. "It was tough to find a rental and even when I did, I felt like I was throwing money away."
About to throw in the towel and resign himself to a few more years in his parents' basement, Jason came across "a miracle" and ended up buying it—a two-bedroom, new-build condo in North York that fit his budget. And it started with a web search on affordable housing.
Jason isn't the only Canadian struggling to get into the housing market. Since 2001, the typical Canadian home has more than doubled in value. This substantial increase in property prices has created an affordability crisis that's hit first-time buyers hard, particularly in the nation's two hottest real estate markets, Toronto and Vancouver. Statistics from the Bank of Canada show that as many as 10% of households walk what BoC Governor Stephen Poloz calls the "insolvency line." In December 2015, Poloz went as far as to warn the nation that our ever-increasing mountain of household debt was "the most-important vulnerability to [Canada's] financial system." According to BoC statistics, the most vulnerable are Canadians aged 45 and younger. These are the workers with less job security and who usually earn less money. Roughly 10% of mortgage holders hold the lion's share of Canada's household debt (a whopping 350% when compared against annual gross income). Poloz also notes that those Canadians with high-household debt have actually doubled since 2008, when the global economic crisis hit. The rise is due, in part, to the growing number of first-time buyers—those scraping together a down payment just to get into the market and who are now vulnerable to any interest rate hikes. Even so, the ranks of first-time buyers surprisingly continue to swell, with homeownership hitting an all-time high in 2014, when almost 68% of Canadians owned a piece of the real estate market.
Yet, there is a question that begs an answer: If the new cohort of first-time buyers carry lower pay and less secure jobs, how are they managing to get into the housing market? And what can we learn from them? We talked to first-time buyers from across Canada to find out how they did it. What we found is that there's more than one way to make owning a home goal work. But, quite often, there are a few key concepts that must be followed. Here's what these first-time buyers learned about achieving their homeownership dream.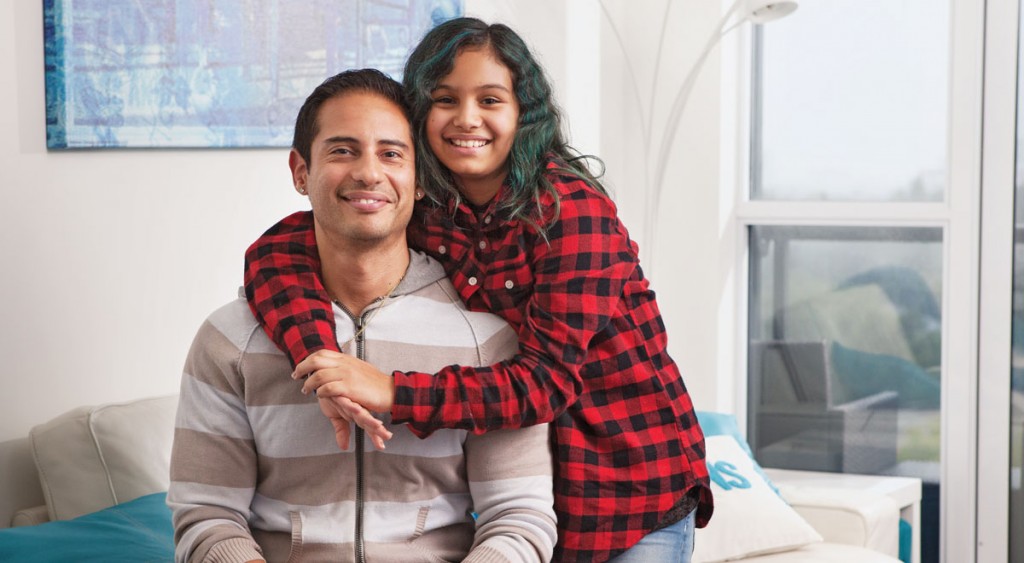 Get help
After splitting with his wife, Jason moved into his parents' basement. "It was supposed to be temporary, but I was there for a couple of years," he recalls. The advantage was that the shift-worker was able to save about $25,000 for his own place. But even this wasn't enough. "Maybe I could've bought a place, but the ongoing monthly expenses would have left me with nothing," he says, "and that's no way to live." Then, one night, in a moment filled with despair and frustration, he sat down in front of his computer and typed in the words: Affordable housing. It's a moment that changed his life.
Within weeks Jason was in the backroom of a Toronto Public Library, near Lawrence and Bathurst listening to an Options For Homes sales pitch. "It was a no-frills seminar by a builder who offered buyers as much as 13% credit towards a 20% down payment on a condo unit," recalls Jason. This equity top-up meant Jason could avoid adding more than $10,000 in CMHC mortgage loan insurance fees to his costs. It also meant he could buy now, rather than sitting on the sidelines for a few more years.