St. Albert, Alta.

It's no secret Alberta's fortunes have taken a turn for the worse. Not so long ago, unemployment in the province was nearly nonexistent; now it hovers around 7.2%. The lost income and lost jobs have taken their toll on the province's cities in our ranking this year—that is, everywhere except St. Albert. Despite the challenges facing Wild Rose Country, this small community northwest of Edmonton holds on to the fourth spot overall on our ranking.
Photo gallery: Top 25 Best Places to Live »
See the full ranking of 219 cities »
Located just outside of the downtown core, St. Albert is an idyllic place for anyone to live, but particularly for those raising kids. The family-focused nature of the community is on display during the International Children's Festival of the Arts, which attracts more than 50,000 spectators each year, along with other kid-friendly draws like the St. Albert Children's Theatre. It's a safe city—and a wealthy one, too. The median incomes here are among the highest in the province and substantially higher than what you would find in nearby Edmonton. But since home prices are on par with what you'd expect downtown, living in St. Albert is a relative steal.
---
Hover or tap to see the Best Place to Live in each region.
St. Albert Twitter photo credit: (Courtesy of the City of St. Albert)
---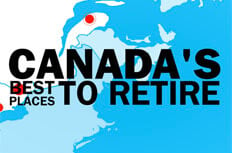 What does the perfect place to retire look like? We feel it should be somewhere with low taxes, a thriving cultural community, quick access to an airport and plenty of doctors. (It should also have 20°C weather in February, but there are some things we can't control.) Here are the Top 10 places with the highest retirement score.
---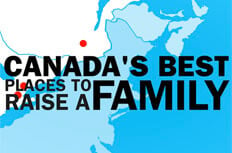 Raising a family is a lot of work, but it gets easier if you have a strong community to back you up. Our ranking looks for access to affordable daycare, high density of school-aged kids and schools, affordable homes and well-paying jobs. Here are the 10 cities that scored the highest for having kids.
---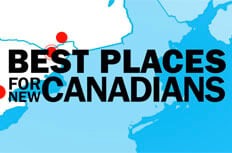 Those looking to start a new life in Canada should place these 10 cities high on their list. What do they have in common? Well-paying jobs, low unemployment rates and plenty of affordable rental properties. They're also culturally diverse, increasing the odds that recent immigrants will forge new connections in the community.