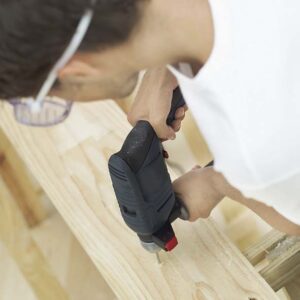 Step – 1
Forget the rule of threes. You know that rule, right? Get three quotes from three contractors and then ask for three references. Sounds good, except you didn't find the love of your life by dating just three people. If it takes 15 interviews with contractors to find the one you're comfortable with, it's worth it, says Mike Holmes. After all, a home reno can cost six figures and take months. Better make sure you have the right guy.
Step – 2
Time to interrogate. Anyone with a pickup can call themselves a contractor so you've got to ask some tough questions. Find out how long he's been in business, and what types of work he usually does. "The problem couples run across is they decide to renovate and they get in such a hurry to hire a contractor. Next thing, they're hiring anyone with a pulse," says Holmes. A good contractor won't mind getting grilled. He'll address any concerns you have head-on.
Step – 3
Take him for a test drive. Every contractor will tell you he cares about you. But how can you know for sure? Make him prove it by assigning him tasks ahead of time, says Carmen Amabile, author of How to Hire, Manage and Fire Your Contractor. After your first meeting, call him up and ask him to fax you proof of his contractor's licence and insurance. How long does he take to respond? "If he doesn't follow your requests now, he certainly won't do it on the job."
Step – 4
Put everything on paper. You should only hire a renovator if he's willing to put everything he's going to do into a detailed contract. It should include the start date, payment schedule, who's getting permits (you or him?) and names of subtrades, like electricians and plumbers. Pay special attention to the materials list to ensure he doesn't install cheaper windows than the ones you paid for. The Canada Mortgage and Housing Corporation has a sample contract on its website.
Step – 5
If your contractor asks for a lot of money up front, run. You should pay no more than 10% to 15% of the total cost of the project up front. Subsequent payments should only be made when certain milestones are met. For instance, pay another 10% when the framing is done, another 10% when the electrical and plumbing are in, says Holmes. It will keep you from getting burned, and it acts as a financial incentive for him to move the job along faster.