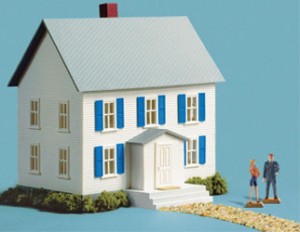 Five years ago, Bill and Karen Fung started planning for one of the most important days of their lives—the day they would both leave their full-time jobs for good and begin enjoying the long unstructured days of a carefree retirement. Their goal? To sell their $565,000 home and retire by age 60 to a small condo in Richmond Hill, Ont. "We had a lot of equity in our house and with our two adult kids now on their own, we didn't need all that space," says Bill, a retired engineer who is now 62. "Selling it allowed us to buy a nice condo where we don't have to worry about shovelling the snow or cutting the grass. It's worry-free, and exactly what we wanted."
The Fungs, who spent six months searching for just the right condo, were excited when they found a place last year they both loved. "We were ready to downsize and de-clutter our lives," says Karen, who's 60 and retired from her job as a systems analyst. "Now we can travel at a moment's notice and take advantage of all those bargain-priced vacation packages to the Caribbean. We just shut the door behind us and go out to see the world."
The Fungs aren't the only ones looking to the family home to help fund a happy retirement. After a decade of record-breaking house price increases, homeowners across the country are ready to cash in their chips and downsize to a smaller property to help bolster their nest eggs. It's easy to see why. The typical Canadian home has more than doubled in value since 2001, and among those with a paid-off mortgage, the family home now accounts for about one-third of their total net worth. So why not tap some of that wealth and enjoy a dream retirement?
The possibilities are endless. You could move into a condo with all the bells and whistles—a swimming pool, fitness centre and 24-hour concierge. Or, you may consider an idyllic cabin near the ocean in rural Canada—a place with no daily commute, peaceful surroundings and little maintenance. Or maybe you love the sun and surf, so a bright airy house near the beach in the Caribbean is what you crave.
The only problem is, downsizing often doesn't always work out the way you think. Many make the mistake of figuring that if they sell their home in Toronto and move to a pretty little bungalow on the East Coast, then they'll walk away with an extra $300,000 for their nest egg. Sadly, according to the homeowners we talked to, this is usually not the case. Most downsizers walk away with much less than they anticipated, and many run into other unexpected snags as well.
"For some people, selling the big $1-million home could mean a very comfortable nest egg for retirement," says Marc Lamontagne, a fee-only adviser with Ryan Lamontagne in Ottawa, Ont. "But if you're downsizing from a $400,000 home to a $300,000 one, there won't be much of a nest egg left once fees and commissions are paid."
That doesn't mean downsizing never works. If you do it right, you can walk away with a pile of freed-up funds that will let you do the things you've always dreamed of doing in retirement—travel, volunteering, social activities and community involvement. It works especially well if you're emotionally ready to move and you have other reasons for downsizing, either to be closer to family, or perhaps to find a place that better suits your retirement lifestyle. But you have to have a plan. Here's how to get it right.
Be honest about why you're moving