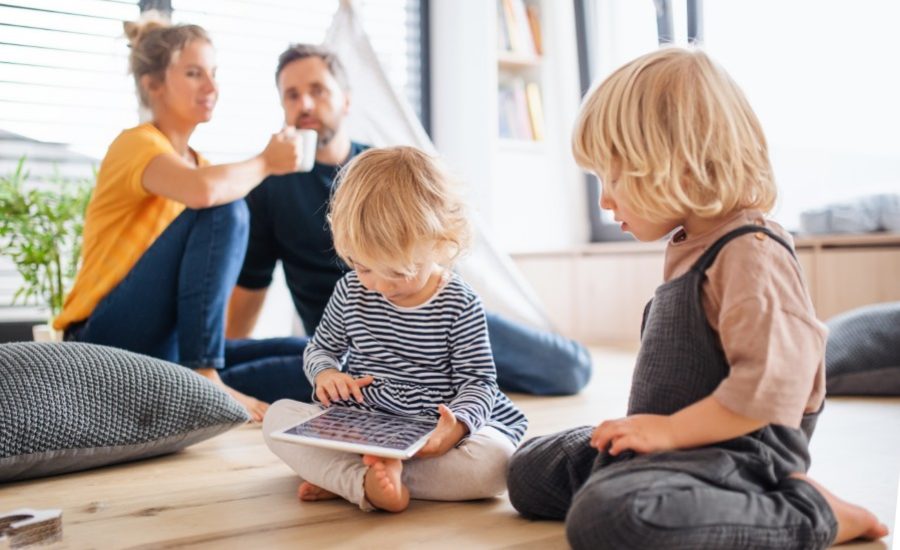 When Caitlin's husband, Ryan, was laid off from his job as an assembly worker at an automotive plant in January, the couple had concerns about their financial stability. Still, between his Employment Insurance benefits and her income as a home daycare provider, they were able to make ends meet in the weeks that followed. 
That all changed when COVID-19 resulted in the temporary closure of public schools, eliminating Caitlin's income overnight. Coronavirus, as it's commonly called, is actually a family of viruses that includes the common cold, SARS and the new COVID-19, which originated in a market in Wuhan, China, but has since spread to more than 100 countries. Canada saw its first case in late January and, as this article was being published, almost 600 confirmed cases have been reported across the country. As many businesses and community spaces temporarily close to help prevent the spread of COVID-19, Canadians are feeling the financial impact.
"My daycare business caters to teachers, and they don't need me while schools are shut down," explains Caitlin (who asked that her name be changed). Her husband's job prospects have also dried up as a result of economic uncertainty related to the virus. With four young kids at home, it's a stressful time.
"Paying our mortgage is a priority right now, along with our other bills," Caitlin says. "Things were tight prior to the pandemic, but there was also a lot of hope of my husband getting hired and we had my income to get us by. I've been struggling to sleep, and I'm very scared for our family."
Caitlin isn't alone. Nicole (whose name has also been changed), a 26-year-old nanny, is currently losing significant income due to COVID-19. Her spouse is steadily employed, but being the higher earner in her household and pregnant with the couple's first child, she's worried about keeping up with their mortgage payments. "We have a small amount of money set aside that was to allow me to take a couple months off after the baby was born. We may need to use that money now, and I would have to return to work immediately."
Many small business owners, contract workers, hourly wage employees and freelancers have been hit hard by the early economic impact of COVID-19, leaving them feeling anxious—and worried about how much worse things could get. Mortgage payments are a common concern, and Canadians are wondering what their options are. While the situation is evolving, there are strategies you can implement starting now to be proactive and ease your mind. Here's where to start.
"Can I defer my mortgage payments?"
Many lenders already have the option to press pause built into their mortgage terms in case of life emergencies, notes Melissa Leong, author of the award-winning financial book Happy Go Money. "If you are stressed about missing a payment, call your mortgage provider and ask about the terms of your mortgage," she says. "You may [already] have the option of skipping a payment or a few payments every year." It's important to look at the specifics of your mortgage agreement, as this option can differ between lenders. For example, RBC allows clients to skip a mortgage payment once per 12-month period, but only on certain amortization terms and if the payment is not already in arrears, among other clauses.
In a joint press release on March 17, 2020, the six major Canadian banks—Bank of Montreal, CIBC, National Bank of Canada, RBC Royal Bank, Scotiabank and TD Bank—announced new measures to support Canadians facing financial hardship due to COVID-19. These institutions have committed to enacting immediate, flexible solutions to help Canadians manage challenges such as pay disruption, childcare disruption or illness due to COVID-19, stating, "This support will include up to a six-month payment deferral for mortgages, and the opportunity for relief on other credit products."