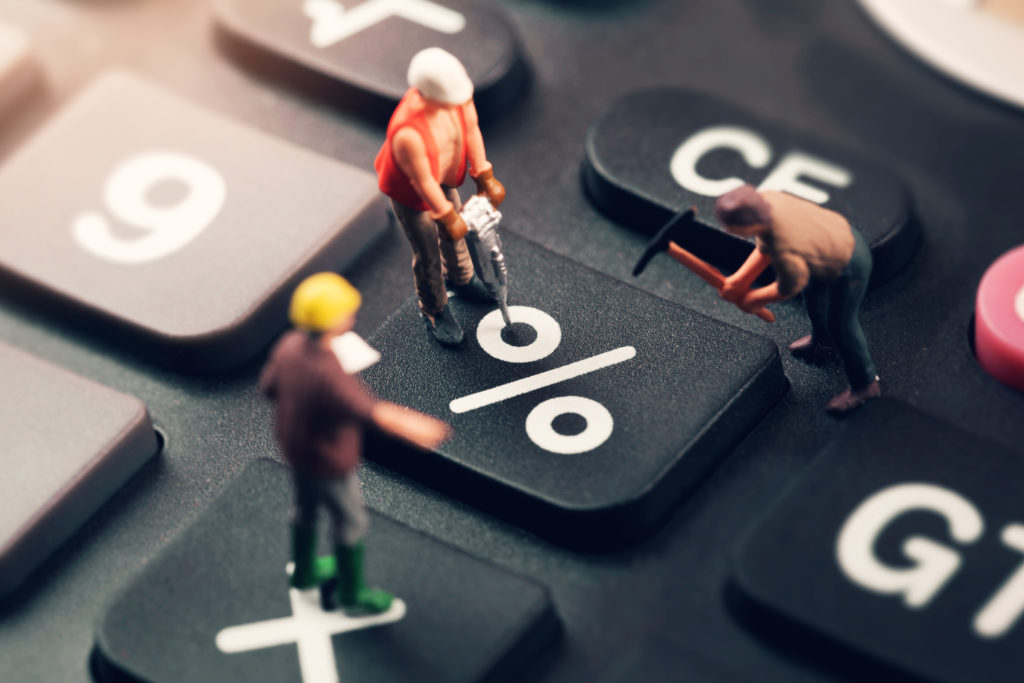 UPDATED MARCH 16, 2020
With all of the economic uncertainty around COVID-19, North America's central banks are on rate slashing spree. On Sunday, the Federal Reserve cut its overnight rate to between 0% and 0.25%. On Friday the Bank of Canada cut its rate by half a percentage point to 0.75%. These are shocking moves in a way, given that both central banks already cut their rates in the first week of March, but it's clear they think COVID-19 could be far more damaging to the Canadian and U.S. economies than they initially thought.
But how low can rates go? In 2008, the BoC cut its overnight rate to an all-time low of 0.25%, so another 50 basis point slash would bring it to that level. The U.S. is now back to its all-time low, which it previously hit during the recession. However, back then, rates started at a much higher level–around 5%–so both central banks were able to slash more than they can now. In theory, if the BoC and the Fed had to cut further, they could implement negative rates.
Many Canadians likely haven't heard of negative rates, but now's the time to familiarize yourself. Here's a primer on below-zero rates.
What are negative interest rates?
There are a couple things to know before we answer that question. First, the overnight rate, which is an interest rate banks use when lending to one another for one night and which the central bank controls, forms the basis of lending rates. Everything from mortgage rates, lines of credit and auto loans are based on this rate, which, in Canada, is currently at 2%. It can also impact bonds—if the overnight rate falls, yields tend to fall, too. 
Second, interest rates are used by central banks to either spur or cool economic growth. Lower rates encourage people to borrow money, which they then use to buy stuff. Those purchases help the economy grow. If the economy gets too hot and people start worrying about inflation or asset bubbles in, say, housing, the central bank would raise rates to discourage borrowing. 
Negative rates happen when central banks cut their overnight rate to below zero. 
---