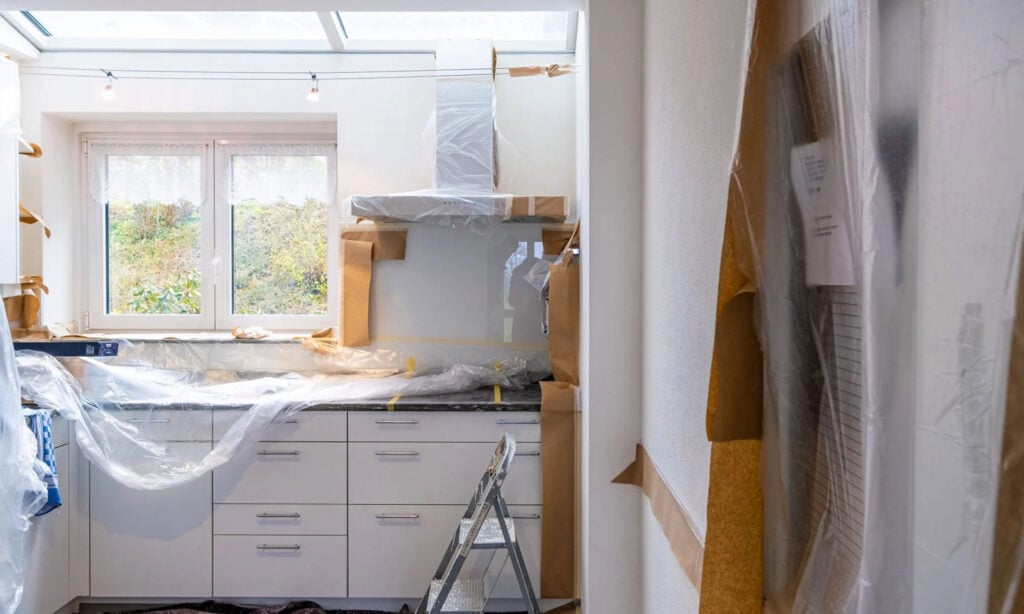 When my husband and I bought a house with my mom in 2015, it was a leap of faith for everyone involved—but we had a plan. We'd turn the unfinished basement into a stunning living space for my mother and we would live upstairs with our two young kids. It was a win-win situation: My mom would get a brand new suite designed to her specifications, and we'd have plenty of room for our growing family. Plus, since we planned on sharing the cost of utilities and other house-related expenses, we'd all save some money in the long run.
You're 2 minutes away from getting the best mortgage rates in Canada
Answer a few quick questions to get a personalized rate quote*
You will be leaving MoneySense. Just close the tab to return.
After speaking to several contractors and having floor plans drawn up by an interior designer, we were told to budget approximately $90,000 for the renovation. While we knew our project list was substantial—a full kitchen, bedroom, ensuite bathroom, living room, laundry facilities and storage closets—that large number was still hard to swallow. However, none of us had the time or skills required to take on the reno work ourselves. Fortunately for us, our contractor was receptive when I asked what we could do to save money. He told me there were still ways to spare my bank account: I could source and deliver materials myself, shop around for deals on appliances and fixtures, and obtain all of the required work permits. Taking on those tasks would save him time and save me money, he explained. And it did, to the tune of $18,000—our renovation came in under budget at $72,000 in the end.